A recent report by Gartner shows that by 2016, consumers would start storing one-third of their digital content in the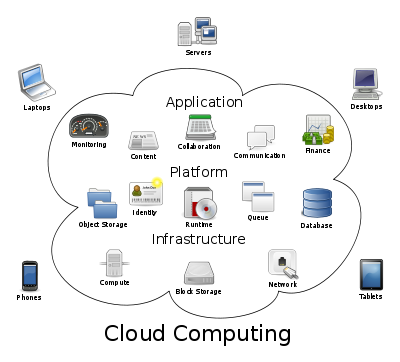 cloud. This would be primarily driven by a consumer's desire to share content and access it on multiple devices. By 2016 the consumer content stored in the cloud is expected to rise to 36% as against just 7% in 2011.
So what is cloud computing? It is a technology that uses the internet and central remote servers to maintain data and applications. Cloud computing allows consumers and businesses to use applications without installation and access their personal files at any computer with internet access. This technology allows for much more efficient computing by centralizing storage, memory, processing and bandwidth. The emails that we use - yaho mail, gmail etc. are some simple examples of cloud computing.
The report further states that by 2016, worldwide consumer digital storage needs will grow to 4.1 zettabytes as against 329 exabytes in 2011. This is inclusive of the digital content stored in PCs, smartphones, tablets, hard-disk drives (HDDs), network attached storage (NAS) and cloud repositories.A major chunk of the digital storage needs would be fulfilled by social media sites like Facebook, which offer free storage space for uploading photos and videos for social sharing.
In 2016, the average storage per household will grow to 3.3 terabytes as against 464 gigabytes in 2011. According to Gartner, the increasing usage of camera-equipped tablets and smartphones will drive consumer storage needs.
Pin It