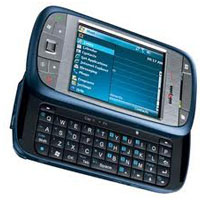 According to a recent reseach by IDC, Global smartphone volume is expected to reach 224.5 million units in Q4,2012, representing 39.5% year-over-year growth due primarily to strong consumer demand. At the same time, smartphone shipments are expecteed to grow 45.1% year over year to 717.5 million units.
This strong smartphone growth is driven by a variety of factors, including steep device subsidies from carriers, especially in mature economic markets where carriers resell the majority of smartphones, as well as a growing array of sub-US$250 smartphones in emerging markets.
According to IDC, Android will be the clear leader in the smartphone mobile operating system race, thanks in large part to a broad selection of devices from a wide range of partners. Samsung is the leading Android smartphone seller though resurgent smartphone vendors LG Electronics and Sony, both of which cracked the top five smartphone vendors during 3Q12, are not to be overlooked. IDC believes the net result of this will be continued double-digit growth throughout the forecast period.
IDC also forecasts that iOS will maintain its position as the clear number two platform behind Android at the end of 2012 and throughout the forecast. The popularity of the iPhone across multiple markets will drive steady replacements and additional carrier partners will help Apple grow iOS volume. However, the high price point of the iPhone relative to other smartphones will make it cost prohibitive for some users within many emerging markets.
According to IDC, the BlackBerry OS will grow slowly but largely maintain share over the coming years following the BlackBerry 10 launch next year. The new operating system and devices will be valued by some longtime BlackBerry fans, particularly those who have waited for the new OS as Research In Motion delayed its release. Windows Phone will battle with BlackBerry for the number three spot in 2013, but will gain further clarity in the years that follow. Linux will trail the market leaders throughout  the forecast period though it is expected to be the dark horse of the forecast.
Pin It