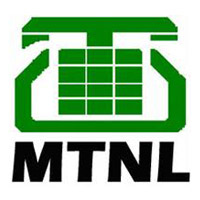 On Thursday, Union Minister of Communications & Information Technology, Shri Kapil Sibal, launched MTNL's Video Telephony Service for Delhi and Mumbai. MTNL is the first Telecom Service Provider to offer high quality Video calling service in these two Metros.Ahmedabad based ICT solutions provider Sai Infosystem (India) Limited is the Technology partner of MTNL for this Next generation Video calling service.
This service can be availed over existing MTNL connection. Any MTNL customer can now avail this service to make high quality Video call through MTNL's landline or Fibre network. Video conferencing so far costly will now be easily available to business and Government offices. MTNL shall provide special PVC (Private virtual circuit) on broadband connection through which traffic of Video calls will flow.
The launch of this Video Telephony service will allow organizations to have instant face-to-face meetings, sales reviews, and training sessions at 25% of the current cost. Apart from desk-to-desk calling, these Video Phones can also be connected to large screens like TV/Projector for Video Phones will work simultaneously with landline and broadband.
This service can be used to make calls within India on MTNL / BSNL HD-Voice and Video Telephony network. Video call charges are Rs. 2.50 per minute.
Pin It