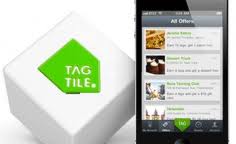 Facebook recently acquired Tagtile, a start-up founded by two ex-IITians' Abheek Anand and Soham Majumdar.  The deal, for an undisclosed sum is one of the many acquisitions by Facebook as it gears up for its IPO.
Tagtile is a unique device which allows any smartphone to interact with the TagTile Cube. The idea behind Tagtile is to connect mobile customers to physical stores. Merchant stores have to simply plug in the TagTile Cube into the power outlet. It doesn't need to be connected to internet or any computer / device. The Cube provides data to help businesses pinpoint marketing efforts that work.
It is very simple to use too. Users first download the Tagtile App on their Android or iOS phones. This pushes targeted marketing material to their smartphone based on stores they visit.   Next, they walk into a merchant store, tap their phone against the Tagtile Cube, and get discounts or rewards.
Pin It