As per latest data by SocialBakers, the Facebook user base in India is now around 62 million.  According to the data, Tata Docomo has the highest number of local fans, followed by Vodafone Zoozoos and Nokia India. While Amity University has ...
Yesterday Facebook CEO Mark Zuckerburg introduced a new search feature Graph Search. Currently in its beta stage, the graph Search feature will appear as a bigger search bar at the top of each page once it goes live. Graph Search will allow ...
On Thursday, popular social network Facebook rolled out two new features for its Messenger app: free VoIP calls and the ability to send short voice messages.  This update is available for both iOS and Android Messenger apps. Currently the VoIP ...
On Monday, Facebook announced an update to the Nearby Tab for Android and iOS apps. This will enable users to discover new places their friends like. In order to find new places, users just need to open the Nearby tab to find local spots their ...
According to latest data by SocialBakers, the Facebook user base in India is now around 61 million. Here are some interesting facts about Facebook fan pages in India. Pin It
In this age of Social media, almost every brand - be it a small business or a renowned brand, has a social media presence.  These small and big brands invest a lot in terms of time and money to build their online communities- whether ...
On Thursday, popular social media network Facebook reported that it reached the 1 billion active monthly users mark last month, and is up by 45 million users since June. It reached the 1 billion milestone on September 14 at 12:45 pm  Pacific ...
According to a new UK research, one in nine Facebook users spend at least 8 hours a day on the social networking site. The research by a UK based e-commerce website examined the social media habits of 18-25 year olds in Britain and found that ...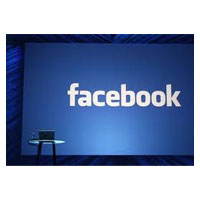 Facebook just published very interesting stats in the form of an infographic explaining the advantages, statistics and power of advertising on its very own network powered by 955 million users. Facebook is betting big time over ad revenue streams ...
In this age of Social Media, when almost everyone is on Social Networking sites like Facebook, Twitter, Linkedin, Pinterest etc. we often wonder about the user demographics. A recent study conducted by Pingdom, on the demographics of Social ...