Yeldi Softcom Private Limited has launched a new product " Ara e Tap", a tap-and-pay tag enabled by Near field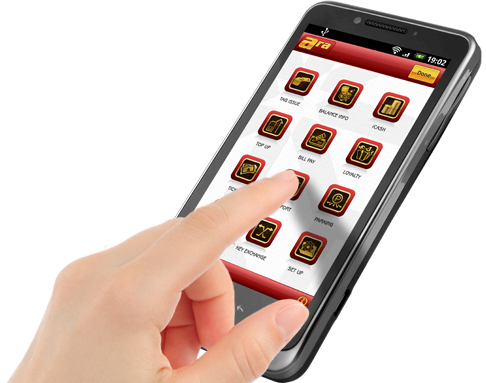 communication technology. Ara eTap will enable users to conduct cashless transactions with their handsets.
An ara eTap is a tag which comes with a secret PIN number. Users can buy an ara eTap and use the secret PIN to transact across all major product and service outlets. As stated on the ara eTap website - " No more carrying cash or multiple cards. Just tap your ara eTap - the one Tag that does it all". Not only this, users can also accumulate reward points every time they shop using Ara eTap.
Commenting on the launch, Yeldi Softcom chairman RA Arjunamurthy said,"Ara e Tap is planning a pan India roll out within the next six months. We are also planning to distribute three lakh phones to merchants by the end of 2012″.
Yeldi Softcom is a part of Yeldi Group, based in Chennai, India. It is actively engaged in research on NFC technology and plans to introduce many more pioneering products that would make life easier and more enjoyable for the common man.  The Yeldi Group, with a growing presence in Infracom, Softcom, Healthcom,Telecom and Ecogy, is committed to enriching the lives of people through purposeful technology pivoting around the telecom industry.
Pin It