Social networking start-up Pinterest has introduced new apps for Android, iPad and iPhone. The apps can be downloaded at Apps.Pinterest.com. The company blog stated,"Whether you're traveling to another city, checking out gadgets in a store, or cooking dinner in your kitchen, you can now take Pinterest with you. Our apps allow you to pin, discover, and access your account from wherever you choose."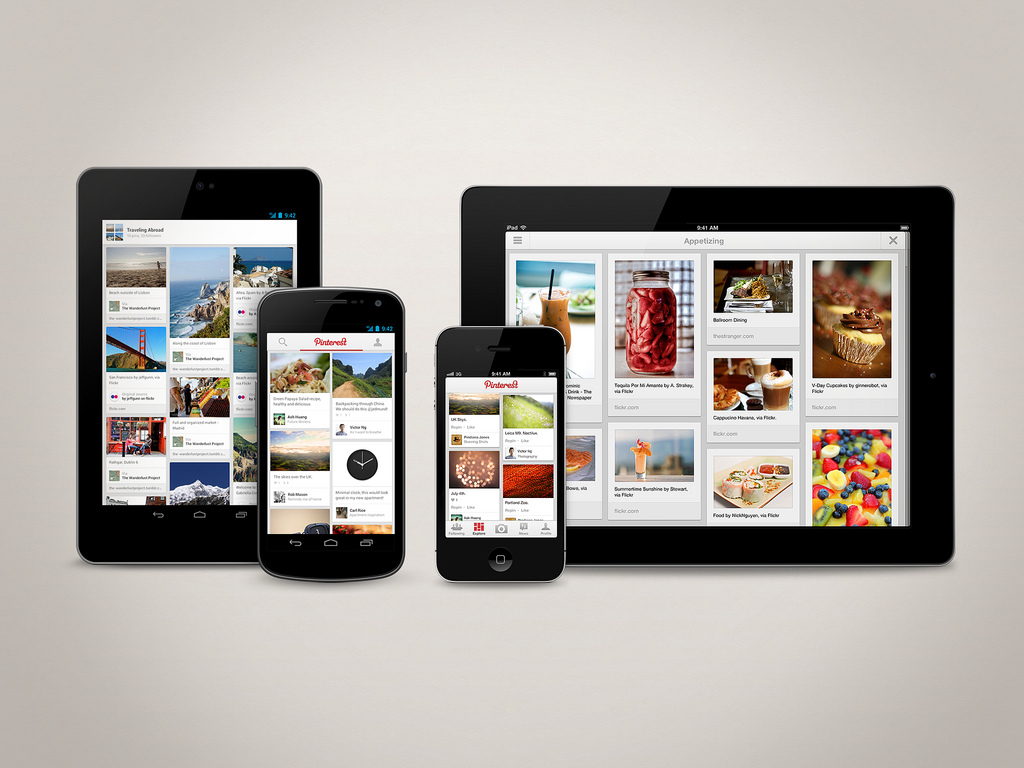 The Pinterest Android App makes it simple and fast to pin, so that the time users spend on Pinterest is as productive as possible. It works well on Android phones and tablets, irrespective of the device's cost, speed or screen size.
The iPad app is perfect for sitting on the couch, on a train, or in bed where users can effortlessly discover, save and organize the things that interest them. The app offers users new ways to engage with pins, whether swiping the screen to resume browsing after viewing a board, or using the embedded browser to see what others are pinning from their favorite sites.
The faster, redesigned iPhone app introduces a 2-column layout that lets users see more, so that they can find the pins they're looking for and get back to their lives more quickly.
Regardless of the device used, users can login or register with Facebook, Twitter or just an email address.Kindle Fire owners will be able to download Pinterest from the Amazon Appstore for Android.
Pinterest is a virtual pinboard that lets users to "pin" images and share them with others. It has grown to about 23 million users in July from about one million a year ago. Last week Pinterest opened its online service to the general public, ending a multi-year period in which users who signed up had to wait to be admitted by the company.
Pin It