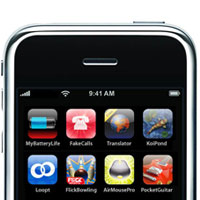 Are you going for a trip in the closest future? Are you looking for iOS travel applications, but do not know which of them in the AppStore will really turn to be helpful during your vacation? I had the same questions so I did some research and tested few dozens of different applications that can be helpful in any trip despite a destination place and a vacation budget and that can literally become irreplaceable during some unexpected situations.  To be honest, only a dozen of them are really worth of attention and money to spend. In a nutshell, it turns out that only 4 can be handy absolutely for every kind of a traveler – for leisure tourists, business travelers and family vacationers.
1) Flight Track: for those who want to save money on flights!
Price in the AppStore: $4.99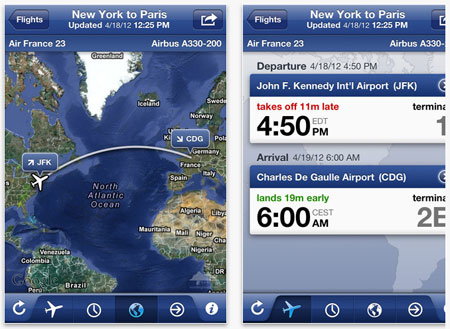 For those who have the problems with the organization of flights one wise man said that it is better to prevent than to cure. FlightTrack app is a constantly updating source of information for all flights in the world. You will be aware of all delays and canceled flights, as well as speed, altitude and aircraft types of every flight.
FlightTrack allows a user to get complete information about any upcoming flight –landing time, weather forecast, the flight's schedule, luggage issues, etc.
Those who spend most of their vacation time travelling by plane in the menu of FlightTrack can configure and maintain the details on their regular flights, as well as to monitor changes in schedules and always be aware of delays. Thanks to the alert system of FlightTrack you will also know about delays or change in a flight schedule. The application works even in the term of the not stable Wi-Fi.
2) AroundMe: for finding more than ordinary sights in a foreign country!
It is free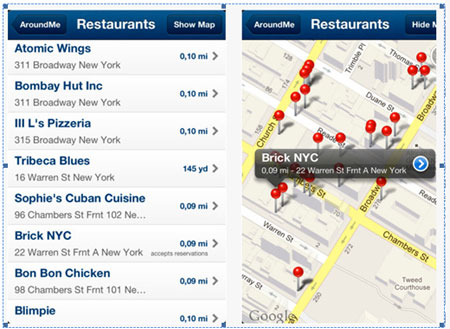 This application allows you quickly find the nearest sights and other non-touristic objects in a strange town. For example, banks, cinemas, hospitals, cafes, gas stations, supermarkets and other places you may require reach urgently in a foreign country. The location of a user is determined by GPS toll built in this app. An important advantage of this program – it is free and is supported on all iOS devices.
3) Lonely Planet: for everyone who needs the best travel guide!
Offered for free in the AppStore
This iOS application stands for a bunch of easy to download travel guides by Lonely Planet service that  is rightly called the most authentic and reliable online source of information for tourists. Dozens of quality guides titled as Lonely Planet are available in the App Store. With their help you can always find out what local restaurants are the best, what attractions are situated nearby and where better to stay for a night. Plus comparing to AroundMe it gives more information. A con I disliked - low interactivity, in fact LP guides are nothing more than eBooks downloaded to an iPhone or iPad.
4) uPackingList: to forget nothing to take in your vacation!
Price in the AppStore: $1.99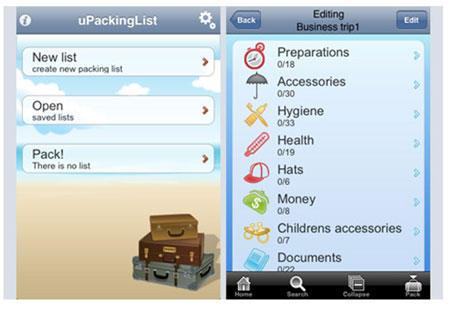 For owners of iPhones, iPads and iPods Touch I want to recommend a useful application by the company NIX Solutions that will allow forgetting about situations when you forget to pack or do something required for a trip - uPackingList. This small nifty program will help you to pack and buy everything you need, without ignoring any important subject. Simply create a list of items or use pre-ready templates and update it (by checking out or deleting things you packed or things you planned to do). Such an approach would make a trip planning an easy and quick process - whether it's a business trip or a leisure vacation.
With uPackingList you will be able to create unlimited lists of things to take and then edit these lists as you wish; save the created list as a template for future trips; choose the list items from the database containing over 300 items; send any list via email; add a description to indicate items and their numbers in your lists and import/export item lists between iPhones, iPads and iPods.
Your opinion?
These are only few useful iOS applications you can use during your vacation. Do you know more and better? Have something to say about the apps I reviewed in this post? Your feedback of any kind is welcome.
Read also: 10 iPad Tips. Part 2. Advanced Tips  http://www.softwarewithstyle.com/guides/40
Pin It