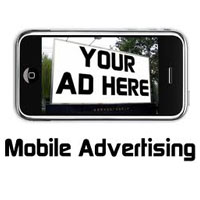 A joint report by MMA (Mobile Marketing Association) and exchange4media on mobile advertising spend for India, reveals that by 2013, the mobile advertising market will grow to Rs 250 crore (US$50 million). The  size of the current spend is Rs 180 crore (US$33 million).
The report revealed that mobile advertising accounts for about 10 per cent of the overall digital advertising spends in India. The MMA believes that there are more than 12 crore (120 million) mobile internet users in India. However, many advertisers are not exploring the medium at all bringing the overall digital spends in India at five to seven per cent of the overall advertising pie in India, which is pegged at Rs 27,000 crore to Rs 28,000 crore (US$5 billion toUS$5.1billion), according industry estimates. The report is based on extensive research conducted by exchange4media and inputs from brands, agencies and the mobile ecosystem in India in September 2012.
Rohit Dadwal, Managing Director, MMA, Asia Pacific said, "Mobile is an exciting, fast-growing category, but it's still a very small piece of the overall ad pie. Mobile advertising is growing at a fast pace and will soon challenge other channels. Growth of ad spends, and the constant evolution of mobile, will make it a stand-alone medium that will act as a connecting tissue for traditional media which is what we have discovered while doing our research in the Indian market on mobile advertising.We are already seeing digital spends exceed traditional in markets like Australia. This is a sign of how the market will evolve."
According to the report, display, search and SMS (measured and opt-in) are the key drivers contributing to mobile advertising spends in India, and will help drive the growth of the medium and ad spends to Rs 250 crore (US$50 million) in 2013. The report further elaborates how for many large advertisers, digital still is 10 per cent to 25 per cent of their overall ad budgets in India.
Pin It