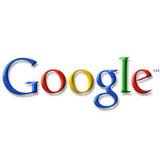 Recently, Google launched a micropayments service called Google Wallet for web content for purchasing online content. Google has launched this prdouct as an experiment to see if web users would be prepared to pay for individual pages of content if the buying process was sufficiently easy.
Businesses that sign up for the experiment will be able to host a Google Wallet banner on their website and sell their content directly to users who already have Google Wallet. And, to make sure that users are not duped into buying something they didn't want, they are given a free sample of the content before agreeing to buy with a single click.
Although the service is designed for selling online content valued at less than $1, Google emphasizes that it takes refunds seriously and if a user is unhappy with the content they have a 30-minute window in which they can click on the instant refund button; their account is then credited and the content returns to its owner. Otherwise, the content is theirs in perpetuity, or until the website ceases to exist. The service also tracks individual users to make sure they're not simply using the refund option to consume premium content for free.
Peachpit, Dorling Kindersley (DK) and Oxford University Press are among the first companies to sign up to the Google experiment and with the promise of higher search rankings and higher visibility.
Pin It