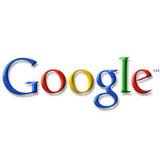 Google Inc. is rolling out its 'free sms' service for its free email service Gmail and paid email service Google Apps customers in India. This feature enables users to send SMSes to friends phones from chat windows and is now available for India and 51 other countries in Asia, Africa and North America. Users have to add mobile numbers of their contacts in the email address book and they are set.
To avail this service, a user has to click on a contact in the chat panel and click on the 'down' arrow next to the Email button. Upon doing so, users can see an option that allows them to send an SMS. They now have to click on this option, type the mobile number of the contact and send. The SMS response received for messages sent via GChat will be stored in a users' chat history as well.
The service starts with 50 SMS credits for each user, every sent SMS costing one credit. Every reply that a user receives, adds on 5 credits subject to the maximum level being 50 SMS at any given time. However, if a user sends too many messages from web to mobile, without mobile responding, the web user will get blocked from sending SMS messages. Once the SMS credit balance comes down to zero, one credit will be added after 24 hours.
Users also have an option to buy more SMS credits. In order to buy credits, users can send an SMS to their own phone and then reply to that message multiple times. Every time a user sends a reply message, his/her SMS credit is increased by five. Effectively, users buy more messages by paying their phone company for these outgoing messages. The SMSes sent from Gmail chat are delivered to mobile phones while replies from the mobile phone come into the chat window. For the mobile phone user, the reply is charged at local SMS rate as per her/his normal billing plan.
The service currently supports eight cellular operators including Aircel, Idea, Loop Mobile, MTS, Reliance, Tata DoCoMo, Tata Indicom and some circles of Vodafone. BSNL, MTNLBSE -0.17 % and AirtelBSE 0.73 % are not supported yet. Though there's no official statement from Google on the launch of this service, the service has already gone live in the chat windows of many users.
Pin It