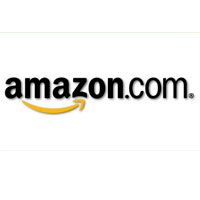 After the launch of Amazon's first-ever social game, Living Classics, Amazon Game Studios announced the launch of its first-ever game for mobile devices,  "Air Patriots". The game is available now for Kindle Fire, Android devices, iPhone, iPad, and is free to all customers.
Air Patriots is a new kind of tower defense game with fun and unique gameplay requiring strategic positioning of an arsenal of planes to push back an enemy tank invasion. In Air Patriots, players directly control a squadron of military planes by using their finger to draw the paths the planes will follow in order to engage the enemy. Unlike other tower defense games where defense bases are stationary, in Air Patriots players can adjust their strategy on the fly. Simply draw a new flight path for your planes, and you redeploy firepower to where it is needed most.
Commenting on the launch, Ernie Ramirez, Executive Producer at Amazon Game Studios,"When we created Air Patriots we wanted to make a game that was easy and engaging, and the simplicity of drawing paths for planes was something we thought would appeal to players."
Air Patriots uses Amazon GameCircle on Kindle Fire to track both achievements and high scores, allowing players to compete for strategic superiority. Air Patriots also supports Whispersync for games to ensure that progress is saved in the cloud whether it's played on the Kindle Fire or Kindle Fire HD. Players can even switch back and forth between multiple Kindle devices as they continue their quest to eliminate the enemy. It boasts rich visuals for HD compatible devices, including Kindle Fire HD.
Pin It