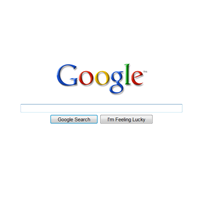 A pan India offline study conducted by Nielsen on behalf of Google India, to understand the influence of internet on technology product purchases, revealed that internet influences behaviour of buyers across all type of cities and towns. The study exhibited that 7 out of 10 of these buyers know the exact brand and model they want to buy with the help of online research before entering the store, with 40% respondents saying they took help of online information for purchase decisions.
The impact of internet on online research for technology products was highest in consumers in tier I and II cities, with 83% respondents saying that they know exactly the brand that they want to buy before they go to the store. This highlights the growing reach of internet, which was perceived to be limited to users in metros.
The report also revealed that internet is now second only to TV to create awareness for tech products for metro and tier I audience. The study was conducted across 12 cities in India covering top four metros, four Tier I cities and four tier II cities to understand the buying behaviour of shoppers for technology and consumer electronic products. 3,677 respondents were interviewed outside 200 multi-brand and single-brand stores across these cities. 46% respondents said they used mobile internet for research and 22% of tier II consumers used mobile as the sole device for accessing internet for research.
Rajan Anandan, VP and managing director, sales and operations, Google India, said, "This study brings to light two important facts - first, internet as a medium has gone mainstream and not only does it help in creating awareness and consideration but it is substantially impacting decisions of final purchases, which was traditionally the role of point of sale and in-store sales people. Secondly, the internet is impacting decisions in tier 2 cities as well and mobiles are emerging as a strong medium."
The study also looked into the price range of different products for which buyers undertake online research and the report revealed that the research intensity was higher for high value products. In the mobile phones category, the research intensity increased when price exceeded Rs 7,000, for laptops when the price exceeded Rs 30,000 and Rs 40,000, and for TVs when the price exceeded Rs 30,000.
The average duration of online research for products in this price range was said to be 2 weeks. The respondents also said that they became aware of new products and brands during their online research process, with over 57% respondents changing their mind about the brand/model they wanted to purchase when they look for information online. While researching online, buyers engaged in looking up prices of the products, followed by surfing product photographs, reading specifications, watching videos, reading product reviews, locating stores (67%) and visiting product comparison sites.
The study also looked into the kind of products that most buyers searched for online and among high value purchases - laptops (54%) emerged as the most searched product category, followed by mobile phones (39%), digital cameras (38%) and televisions (33%). When asked about the reasons to visit the stores to purchase a product, buyers said that they wanted to get the 'look and feel' of the product, check if there are any deals available, negotiate for price, get details on guarantee, get more information on the selected model and some installation advice.
In addition to offline research, Google also looked into the search queries for the technology & consumer electronics product category for the duration of last 1 year, to benchmark the offline behaviour with online search trends. On Google search, the overall query volume coming from desktop for tech and consumer electronic products, which is the largest category by volume after travel, was growing at over 31% year on year. The query volumes from mobiles phones for the same category were growing 3 times faster than desktop at 86%. In terms of growth rates of search query volumes by products coming from desktop and mobile phones - tablets were the fastest growing product category, growing at 160% year over year; this was followed by televisions growing at 51% year over year, mobile phones at 41%, laptops at 39% followed by digital cameras at 29% year on year.
Pin It