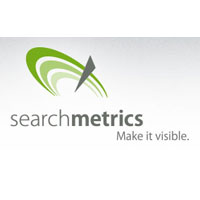 Search and social analytics software Searchmetrics has expanded the international capability of its Searchmetrics Suite™ software to enable users to analyse their search performance on all the major search engines in a total of 123 countries – with 261 different search engine/country combinations.
Marcus Tober, founder and CTO at Searchmetrics GmbH said, "Most international companies have long since moved beyond the point of being active in just one market and are operating various domains in multiple countries. And the search engines are offering user interfaces in the respective languages with search results filtered according to language. By adding an additional 47 countries to the Searchmetrics Suite™, we'll be giving clients more access to information in other languages and the ability to analyse competitor search strategies by country on the main search engines including Google, Yahoo, Bing, Yandex, Baidu, Naver and SEZNAM."
With 261 search engine combinations now available in 123 countries, the software can aggregate and analyse large volumes of data based on client needs and target groups. The comprehensive country specific analysis can be used to understand potential new markets, by providing information on the ranking position for individual keywords and insights into the search performance of potential competitors. It can also provide analysis of competitor backlinks and social signals.
Searchmetrics Suite™ now also provides regional search performance data for 50 top cities around the world to help clients analyse the way Google is now offering results according to users' locations.
Pin It