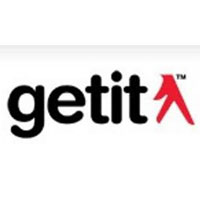 Getit Infoservices has launched India's first and only Film Community App on Facebook: GETIT Film Club – Hits & Misses. GETIT Film Club app will offer movie buffs with their daily dose of entertainment reviews, movie trailer, upcoming releases, best star, and more. Its unique platform allows users to indulge into gossips, live chat with stars, celebrity secrets, box-office toppers, and more spice from the world of films. Users can provide their reviews and rating to the movies and share with their friends on Facebook. The GETIT Film Club community on Facebook crossed one million fans in just four months of launch.
Commenting on the launch, Sidharth Gupta, CEO, GETIT Infoservices Pvt. Ltd. said, "Bollywood is like followed like a religion in our country.We at GETIT wanted to provide a dedicated platform where users can share their candid views about their favourite film stars and for Bollywood fraternity, The Film community App is an effort to provide such users with all what they want to know about Indian Film Industry."
GETIT is the leading provider of Mobile Apps in India for local search with over 1.5 million consumers uses its Apps across various devices/platforms including iOS, BlackBerry, Symbian, Java, Android and Windows Phone. In addition it has a 24*7 voice service on 44444444 where consumers can call to Buy/Sell anything.
Pin It