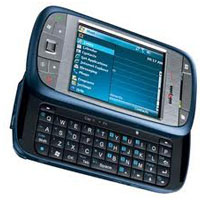 A recent report by Cisco revealed that around 90% of Gen Y check their smartphones for updates in email, texts and social media sites, often before they get out of bed. The survey conducted by InsightExpress on 1,800 college students and young professionals aged 18 to 30 across 18 countries, examined how Generation Y uses the Internet and mobile devices to connect with the world around them. The report revealed that:
Nine of 10 respondents globally will get dressed, brush their teeth, and want to check their smartphones as part of the morning ritual for getting ready for school or work. Checking their mobile devices for text, email and social media updates is how they start their day – often even before getting out of bed.
Around 29 per cent of Gen Y respondents check their smartphones so constantly that they lose count.Globally, one in five checks a smartphone for email, text and social media updates at least every 10 minutes. In the U.S., two out of five check at least once every 10 minutes. One-third of respondents check their smartphones at least once every 30 minutes; in the U.S., that figure jumps to more than 50 percent.
Sixty percent of the respondents: Out of which 85 percent women & 63 percent of men find themselves often compulsively checking their smartphone for text, emails or social media updates.
Over 40 per cent of respondents go through a "withdrawal" effect and "would feel anxious, like part of me was missing," if they couldn't check their smartphones constantly.
40% of IT professionals check their smartphones once in ten minutes; around 56 % respondents use their smartphones dusing social meals; almost one in five respondents admitted to texting while driving.
Over 50 percent respondents use mobile apps for games and entertainment while 27% used mobile apps for work.
Around 40% respondents spent more time visiting online with friends than socializing in person.
Around 81 percent respondents believed that people have different online and offline identities.
One-third of the respondents preferred a smartphone, while slightly more than a third favored laptops at work place.
Around 90% of the respondents engaged in online shopping.
The third in an annual series, the 2012 Cisco Connected World Technology Report, was commissioned by Cisco and conducted by InsightExpress, an independent market research firm based in the United States.
Pin It