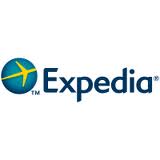 On Tuesday, leading online travel agency Expedia.com announced the launch of its popular Expedia app on Windows 8. The new Expedia App is available immediately for free download in the Windows Store.
The launch of this app will enable Windows 8 users to book hotels in a flash. With more than 140,000 hotels to choose from and the ability to save up to 60% off with Expedia exclusive mobile deals, the Expedia app for Windows 8 provides users with both great options and great deals.
Commenting on the launch, John Kim , Senior Vice President, Global Product, Expedia said,"With exclusive mobile deals, verified reviews and real-time availability counts,  the Expedia app provides the best way to book the best hotel on your trip."
Some key features of the Expedia App on Windows 8 Store are:
It is one of the only apps for Windows 8 users offering mobile exclusive deals. Windows 8 users will have special access to Expedia's mobile exclusive deals that can yield savings of up to 60% off.
 Earn valuable Expedia Rewards points with booking. When booking with the new Windows 8 app, users can earn valuable points to redeem flight and hotel bookings through the Expedia Rewards program without the worry of blackout dates.
 Leverage valuable customer insight when booking through Verified Reviews. Expedia App users on Windows 8 will have access to more than a million Expedia vetted and verified travel reviews written by actual Expedia travelers.
Ability to search real-time inventory. The Expedia app for Windows 8 has urgency messaging showing users in real time how many rooms are available at a certain property at a certain price point.