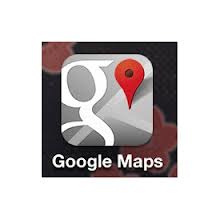 Within 2 days of its launch at the app store, the newly released Google Maps for iPhone has been downloaded more than 10 million times. Soon after its release last week, the Google's Maps app quickly jumped to the top free app on the App Store.
Confirming this news on a post on Google +, Jeff Huber, Google's senior vice president of Commerce & Local said,"We're excited for the positive reception of Google Maps for iPhone around the world. Congratulations to the Maps Team on the recognition for the passion and hard work they poured into it, for this release and over the last 7+ years."
Google Maps for iPhone includes features like spoken turn-by-turn driving directions, vector-based map tiles, Google's Street View that lets users take a virtual walk down streets and, public transit directions.
Pin It