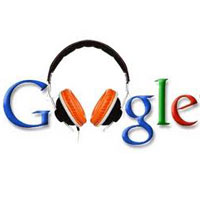 Google Music has launched a new 'scan and match' feature, that will enable its users to store copies of their songs online. The feature initially  introduced in Europe last month, has now been extended to U.S. users as well.
Google music's scan and match service compares your local music library with its own database of songs. When it finds a match, Google places its copy of that song in your online library, then it uploads any remaining songs that it can't match. A lightweight piece of software called Music Manager handles all the syncing. This service cuts uploading time for those who want to save their music libraries online.
Google Music 'scan and match' service is quite similar to Apple Inc.'s iTunes Match, which includes online storage for 25,000 songs. Google Inc. allows storage for 20,000 songs and allows users to re-download the songs only at the same quality as they were at previously. Similarly Amazon runs a matching and uploading service called Cloud Player which costs $25 a year for 250,000 songs. Its free version is limited to 250 songs.
Pin It