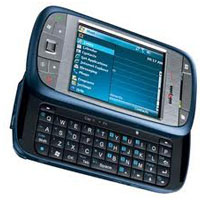 According to a new Analysys Mason forecast, the number of Windows Phone-powered devices shipping worldwide in 2017 will match the number of iOS units shipped by Apple in 2012.
The forecast states that though Windows Phone will grow faster than any other smartphone operating system over the next five years, growing from 11 million units in 2011 to 136 million units by 2017, the Microsoft platform will still account for only 9 percent of global smartphone shipments at the end of the forecast period, behind iOS at 23 percent. Analysys Mason further adds that, Google's Android will account for 58 percent of all smartphones shipped worldwide by the end of 2013, but its growth will remain stagnant for the remainder of the forecast period in the absence of other platforms from which it can capture additional market share.
The firm further forecasts that in the next five years, the total smartphone connections will grow nearly threefold, reaching 3.4 billion in 2017. Smartphone shipments will grow from 700 million in 2012 (around 41.2 percent of total handset shipments) to 1.37 billion by the end of 2017 (70 percent of total shipments). Analysys Mason also believes that smartphone upgrades will drive three out of every four smartphone purchases by 2017, compared to less than half of all purchases in 2012.
Pin It