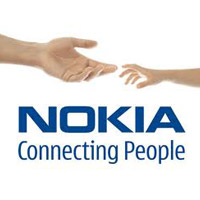 Finnish handset maker Nokia has finally launched the Lumia 920 in the Indian market. Priced at Rs.38,199, the Nokia Lumia 920 is based on Microsoft's latest Windows Phone 8.
The Nokia Lumia 920 comes with a 4.5-inch PureMotion HD+ display with 1280×768 resolution. It is powered by a dual-core 1.5GHz Snapdragon S4 processor alongside 1GB RAM and 32GB of internal storage. It has an 8.7 mega pixel PureView camera with dual-LED flash, Carl Zeiss optics, and Optical Image Stabilisation.
The Lumia 920 also boasts of a 1.2-megapixel front camera. Apart from this, the Nokia Lumia 920 supports wireless charging. Connectivity options include NFC, aside from standard Wi-Fi, Bluetooth and Micro-USB. Available in four different colours, the Lumia 920 comes with a 2,000mAh battery and weighs 185 grams.
Pin It