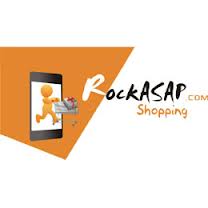 ROCKSTAND, an eBook and eMagazine application on Mobile & Tablet platforms has launched the "My First Book at ROCKSTAND" contest to promote those writers who have the skill as a writer but have opted for different streams / profession. This contest is also for the budding writers who are looking for a platform to make a mark for themselves in the critics mind that too with language being no barrier to it.
Through this contest, ROCKSTAND will give an opportunity to such professionals as well as budding writers who can now put themselves on test. ROCKSTAND gives the option to the contestants to either write a short story or a complete book and the winner's piece / book will then get published and released by ROCKSTAND on its platform.
Commenting on the launch Mr. Praveen Rajpal, Founder & Director, RockASAP Retail Pvt. Ltd said "Electronic media through its reality shows has always brought to the forefront hidden talent amongst its viewers. At ROCKSTAND we realized that there was no platform for writers, hence this idea of not only creating a reality shows for the writers but also ensuring that the winner's piece is published on ROCKSTAND's platform. An annual event for professionals, budding writers and the writers, this contest gives an opportunity to anyone and everyone to participate and showcase their talent to the world".
The Campaign for 'My First Book at ROCKSTAND' is running on Facebook. The participants' needs to send in their entries from the 7 topics mentioned on the Facebook page that too in any language of their choice. All the entries will then be reviewed by a team esteemed jury. The winner will not only get their book published on the ROCKSTAND platform but will also earn attractive prices as well as Android Tablet as a gift.
The campaign is up and running and all the entries will be accepted till 4th February 2013. The entries can be sent across at [email protected] and you can also visit this page for further information. Winners' name will be announced during the book fair and they will receive the certificate from the honorable panel of judges.
Pin It