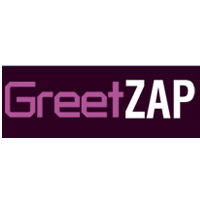 On Friday, Times Mobile Ltd announced the launch of GreetZAP, a greetings and gifting mobile app. The app introduces new concept of Voice Cards, which enables users to record their feelings and emotions and send it to their loved ones through physical Voice Cards, which are home delivered.
GreetZAP primarily targetting the youth in the age group of 15-35, offers greetings for every occasion - be it anniversary, birthday or Valentines day. Currently the GreetZAP app is available to Android users and can be downloaded from Google play store. TML plans to offer the app to iPhone users in next few weeks.
GreetZAPĀ  is free to download and it offers sending mobile greetings free of cost. The app allows users to send digital greetings to their loved ones. Users can use the app to send sms greetings or choose to send music greetings and voice greetings.