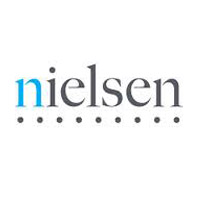 A recent Nielsen Global Survey of Digital's Influence on Grocery Shopping revealed that around 50% of online respondents in India have expressed an intent to purchase a mobile phone and accessories while about 25% expressed an intent to purchase food & beverage via a connected device such as a mobile phone, personal computer or a tablet. The data is based on findings of Nielsen's Q1 2012 Global Survey on digital shopping amongst 28,000 internet respondents in 56 countries.
Commenting on the insights, Adrian Terron, Executive Director, Retailer and Shopper, Nielsen India said,"Today's online Indian shopper isn't just regarding e-commerce as an alternative channel, she is recreating and reshaping her lifestyle in the intangible but infinitely engaging e-tailing stratosphere. No longer shackled to a shopping cart or traffic snarls, e-commerce in India is becoming the desirable fusion of product, service, content, commentary and conversation meshed together within the browser window of her connected device. This also marks the advent of 'me-tailing' in India, where a shopping experience is created by shoppers for their immediate needs."
The study found that around 57% consumers compare prices for grocery items on their devices, 41 percent have purchased items online in the last month. Slightly more than two in five (44%) online respondents in India spend between ten to twenty five percent of their time online, conducting research on products and their prices.  25 percent of online respondents in India have expressed an intent to shop for food and beverage online in the next six months.
According to the data, in the last one year, grocery shopping for the Indian consumer has been impacted by rising food prices (54%) ; health factors (50%) and increased transportation costs (46%).  Factors such as food labeling (44%), retailer loyalty programme (48%) and discontinuation of a favorite product (45%)  have also affected grocery shopping.
The Nielsen study also found that consumers' intent to purchase cosmetics and skin care online in the next three to six months has gone up to 21 percent from 14 percent in the first quarter of 2010. Around 38% urban consumers purchase tickets for entertainment, such as movies or shows  via their connected device, an increase of twelve points from the first quarter of 2010 (26%).About 25% of consumers purchase clothing and accessories online, while 36 percent order physical copies of books, and subscriptions to magazines via their devices. 26 percent pay for and download ebooks, digital magazines and newspaper subscriptions online.