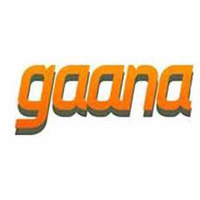 Music streaming service Gaana.com has tied up with SIMCA ( South Indian Music Companies Association) to gain access to over 55,000 regional songs covering the best of Film, Carnatic and popular devotional music from Tamil, Kannada, Telugu and Malayalam.
Commenting on the tie-up Avinash Mudaliar, Head of Gaana.com, said "Gaana is constantly expanding its catalog of music, and our association with SIMCA demonstrates our increased commitment to expand into the regional markets, particularly South India. We've seen that nearly 28% of consumption on our website and new mobile apps comes from South India, and we hope to serve our users there better."
Shruthilaya Music, Melody Music, Star Audio, Amudham Music, Satyam Audio, 5 Star Audio, Millenium Audio, Symphony Recording Company and 90 other labels are coming on board through this deal. Gaana.com aims to cater to young and old audiences alike, offering some of the best old classics of artists like Illayaraja, S P Balasubramanyam, K J Yesudas, Chitra and M S Subbulakshmi, and the new film songs as well.
Besides SIMCA, Gaana.com has also partnered with INRECO and Magnasound, two labels with significant regional music catalogues. Gaana has seen nearly 400,000 downloads within the first 3-4 weeks of the launch of its mobile apps.