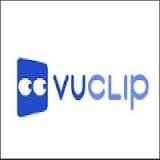 Mobile video and media company Vuclip has acquired the core assets of Jigsee, a mobile video streaming company, for an undisclosed sum.
Vuclip aims to provide mobile video for consumers worldwide, regardless of device type or network quality, and by extension, deliver value to strategic business partners such as content providers, advertisers and carriers. According to Vuclip, this acquisition will bring it considerable mobile app development talent, as well as additional proprietary video streaming technologies. Consumers will now benefit from more ways to discover and experience mobile video content. Vuclip plans to offer new apps to complement its browser strategy, particularly in India, the Middle East and South East Asia.
"Jigsee saw the same huge opportunity that we did. Consumers in emerging markets are more often than not using low-cost smartphones, such as the Asha Series from Nokia or Android devices from Samsung, on constrained networks. This is a huge audience for the mobile ecosystem to reach — but requires creative problem-solving to ensure a quality user experience," said Nickhil Jakatdar, CEO of Vuclip. "Vuclip tackles this problem with unique technology innovation on the browser side, while Jigsee approached it primarily with an application-based approach. The combination of these two will now deliver optimal value to consumers — on both feature phones and low-cost smartphones — as well as business partners in a way that no one else has done before and will accelerate our reach into new markets."
Jigsee was founded in Canada by former DoubleClick and Nortel employees, and funded by Sequoia Capital and the Indian Angel Network. Jigsee launched its first consumer application in August 2011 and has received more than 10 million downloads to date.
Pin It