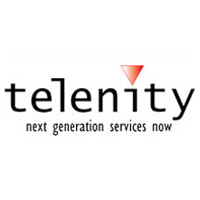 Recently, Telenity, a leading provider of innovative services and solutions for communications networks launched Canvas SmartLBA, a Location-based Mobile Advertisement Platform that enables network operators to offer targeted mobile marketing services to brand owners.
How does Canvas SmartLBA work? By capturing subscriber location in real time and linking it with mobile advertisements, Canvas SmartLBA allows contextual targeting of subscribers on the go. It enables mobile operators and advertisers to boost their reach and capitalize on new revenue opportunities by delivering personalized mobile ads to the subscribers on point, on time, and on interest.
With built-in consent management functionality, Canvas SmartLBA helps network operators encourage users to opt-in to location-based marketing programs and enable marketers to gain insight about targeted consumers (e.g., demographics, preferences, purchasing habits) while protecting their personally identifiable information.
Commenting on the launch, Ilhan Bagoren, CEO at Telenity said,"Global mobile advertisement and marketing revenues are forecasted to reach $24.5 billion in 2016. We are offering service providers an end-to-end location-aware mobile advertisement solution with a compelling set of campaign management capabilities that will enable them to leverage their valuable network assets and convert the promise of mobile marketing into a revenue generating service."
Canvas SmartLBA offers the following modules:
Intuitive Partner, Subscriber, Admin and Customer Care Web Portals
Rich set of Third-Party APIs including Messaging, Location, Charging that can be used to create a wide variety of location-based campaigns leveraging multiple delivery channels
Campaign Management addressing the complete mobile advertisement and marketing lifecycle from partner onboarding and self-management to subscriber segmentation and targeting, campaign creation, policy enforcement, and automatic campaign provisioning
Offer Management for tracking of advertisements from creation to fulfillment
Content Management to enable partners to offer personalized advertisement
Privacy and Permissions Management to handle opt-in/opt-out requests by subscribers
Workflow Management to automate business processes and manage individual steps in campaign lifecycle in a flexible manner
Charging module that supports different charging models and billing/charging systems
OSS Enablers to integrate against network management systems and performance indicators offering a variety of informative campaign reports
Pin It