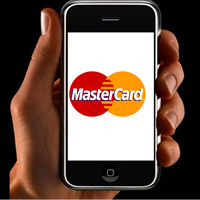 According to a recent forecast by TechNavio, the Mobile Commerce market in India is expected to grow at a CAGR of 71.06 percent over the period 2012-2016.  Growth in mobile subscriptions is one of the key factors contributing to this market growth. The report found that the Mobile Commerce market in India has also been witnessing government and regulatory support. However, the data security concerns of end-users could pose a challenge to the growth of this market.
Commenting on the report, an analyst from TechNavio's Telecom team said: "The Mobile Commerce market in India is witnessing increasing collaboration between service providers and banks. Most of the mobile service operators are having tie-ups with leading banking service providers to provide mobile payment facilities. For instance, Bharti Airtel and Axis Bank have a partnership for providing banking services through the Airtel Money platform. Similarly, Vodafone India has signed agreements with ICICI bank to launch mobile payment services. Such collaborations and partnerships are expected to grow and will support the market to grow."
According to the report, using mobile payment systems, consumers can make payments without being bound by time and location constraints. With the help of mobile broadband and Near Field Communication (NFC) or radio-frequency identifiers (RFID)-enabled mobile devices, payments can be made directly using a smartphone or indirectly through a credit or debit card. This has made the payment procedure easier and more convenient for end-users. Mobile commerce also simplifies banking services and enables the provision of banking services in rural areas at minimal cost.
The report revealed that the key vendors dominating this market space are Bharti Airtel Ltd., mCheck India Payment Systems Pvt. Ltd., PayMate India Pvt. Ltd., and State Bank of India. The other vendors mentioned in the report are Vodafone India, ICICI Bank Ltd., HDFC Ltd., CanvasM Technologies Ltd., Netxcell Ltd., Yes Bank Ltd., Bharat Sanchar Nigam Ltd., Union Bank of India, Obopay Mobile Technology India Pvt. Ltd., Axis Bank Ltd.
The report, based on an an in-depth analysis exclusively focusing on India, covers the Mobile Commerce market landscape,its growth prospects in the coming years and a discussion of the key vendors operating in this market.