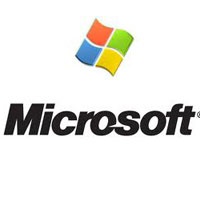 Microsoft has launched an exclusive Windows 8 application, English Club - its latest English learning app. This app aims to take users with basic English language proficiency to the next level so that they can. English Club can be downloaded on to Windows 8 devices and comprises of a range of fun-filled language learning resources presented in an entertaining and often humorous format. The app is free and has been downloaded more than 125,000 times already.
The content for this app has been created by the British Council, a pioneer in creating content for mobile learning platforms. The app includes standard words, advanced words, business terms, hangman, jumbled words, as well as stories for kids etc, all of which users can access to learn English and have fun on the go. It enables users to learn new vocabulary, to identify the meaning of select words and idioms, spell and pronounce the words correctly and practice their usage in active situations. Users can also monitor their progress and compete with others using the same app.
Each vocabulary set contains word sets for general, intermediate and advanced learners and a special collection of business-related vocabulary for learners who need to use English as part of their work.
Each word also features:
a fun animation showing the word in context through natural dialogues.
high quality audio used to demonstrate the correct pronunciation
the meaning of the word explained in simple language
the usage of the word demonstrated through videos using real-life situations.
Pin It