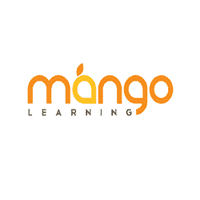 Guided by industry leaders in gaming and education, Mango Learning has launched a crowdfunding campaign through Kickstarter to support development of their game-based learning programs.
Mango Learning , the brainchild of Prakash Ahuja and Kevin Howell, is an ambitious educational game development venture that blends Western- and Eastern-teaching philosophies, leverages the engaging nature of games, and delivers a math learning solution across mobile devices. Just this year it began developing game-based educational programs geared toward children ages 6 to 12 with the support of leading online gaming industry developers and education experts. Together, they are creating the most interactive, engaging learning programs available for mobile learning platforms today.
"As we continue to expand our development efforts we wanted to offer the public an opportunity to support and join us through our Kickstarter campaign," explained Prakash Ahuja, Mango Learning Advisor and CEO of Gameshastra™, India's largest game services company. "We have vast and highly credible experience creating successful online consumer games such as Gardens of Time (17 million active monthly users) and Top Gun, among others. Now, we are focusing our expertise, with guidance from top education experts including Bob Collins, a 30 year public school administrator and formerly a director for the Los Angeles Unified School District, to create learning programs expressly for the mobile computing platform."
Rather than just moving textbooks onto mobile devices, Mango Learning has tapped into the digital native's desire to "play" while learning. The mechanics of games make them the perfect platform for translating learning content through engaging graphics, personalized interfaces, adaptive assessments and reward levels. Beyond their ability to engage students in learning, games have the power to require that students move beyond proficiency, towards mastery of core concepts, before they can advance to the next topic. Mango Learning's design creates a mobile device-based environment, based on the U.S. Common Core and International standards, where a student's interaction with engaging content drives towards mastery of the underlying education concepts, rather than rote memorization.
As proof of concept, Mango Learning has developed a few games based on a highly motivating, middle school math, game-based curriculum. Whether used for enrichment for gifted and talented students, for struggling students as extra practice, or all students in-between, the programs allow the player to advance at the pace of learning that best fits his or her needs and abilities. The games leverage the fact that in gaming, the child is required to take multiple perspectives to find alternative ways of stating a mathematical problem and finding a solution. This creates a try and miss, try, and try again environment that children thrive on and learn from naturally.
Everyone can enjoy a comprehensive video, become a Mango Learning supporter and help expand and accelerate the program development plans at: http://www.kickstarter.com/projects/mangolearning/game-based-immersive-math-learning-on-tablets-smar. Mango Learning backers earn various levels of rewards for contributing to the campaign including free downloads, beta test access, preloaded tablets, and even the chance to design an in-game character. The goal of the campaign is to raise $100,000, which will be used to complete the first phase of game development.
Learn more about the power of game-based learning in a recently published FORBES article authored by Mango Learning's CoFounder Poonam Sharma here.
Pin It