On Thursday Twitter introduced Trends in  more than 160 new locations. The new locations include a number of countries that will be getting Trends for the first time: Belgium, Greece, Kenya, Norway, Poland, Portugal, and Ukraine, plus more ...
According to a joint study "Social Media & Lok Sabha Elections", by IAMAI and IRIS Knowledge Foundation, there are 160 High Impact Constituencies out of the total of 543 constituencies, which will likely be influenced by social media ...
Popular microblogging site Twitter has acquired music software firm We Are Hunted. San Francisco-based We Are Hunted was launched in 2007 in Australia, and allows its users to follow emerging music trends and artists. Its software continuously ...
Online prefessional network LinkedIn has acquired Pulse, a news reading application for iPhone, iPad, Android, and the web reportedly for a sum of $90 Million. The LinkedIn blog stated,"We believe LinkedIn can be the definitive professional ...
Facebook's Mobile app install team is organizing a  Live Q&A with the Product managers  on April 17, 2013 at 10 am PST  i.e  10.30PM Indian Standard Time. They will talk about new features and best practices in using the product. You ...
A recent survey conducted by RadiumOne revealed that over half of the respondents utilize hashtags and almost three fourths do so from their mobile devices. The majority of this group also claimed they would explore new content and share product ...
FunSpot, a Singapore based provider of mobile social gaming and entertainment for emerging markets has signed a major deal with Telkomsel, Indonesia's largest Operator to provide social entertainment and gaming services. Telkomsel's Digital ...
On Wednesday, a new version of Twitter for Android was released. The new design has wider and taller timelines that fill the screen, a flat navigation bar, tap and hold for quick actions, and many other features. Users can quickly navigate between ...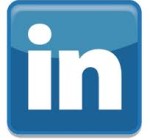 Popular professional network LinkedIn has introduced the 'unified search'  so that users do not have to search for people, companies, or jobs separately. The company blog stated,"We've unified the search experience so you ...
Last week Yamgo TV announced the launch of their Facebook application that allows users to watch over 100 live and linear TV channels on the social network. The company claims that in under a week the number of Facebook users who had installed ...