On Wednesday online video sharing platform YouTube announced that it has more than a billion unique users each month. According to the company, nearly one out of every two people on the Internet visits YouTube. The blog post stated that the ...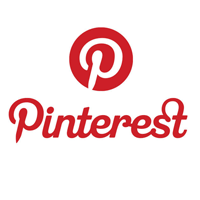 Virtual pinboard Pinterest will be rolling out a new look that it has been testing since January, designed to make discovering things on Pinterest easier. Announcing this, the Pinterest blog stated," Today, we're thrilled to start sharing ...
Community-based local social network LocalCircles has received an undisclosed amount of investment from Nadir Godrej, managing director of Godrej Industries. Launched recently by Delhi Chief Minister Mrs.Shiela Dixit, LocalCircles.com enables ...
According to a recent report by Kcom, businesses are increasingly turning to social media to help shape the future of their customer services strategy. The report found that Social media monitoring has tripled in the last year: Kcom and CCA ...
Virtual pinboard Pinterest is rolling out new tools that will show businesses the number of visitors it delivers to their websites. Currently Pinterest doesn't display any revenue-generating advertising on its website, but retailers and ...
Yesterday Twitter announced updates for its iOS and Android apps along with its mobile website.  These updates aimed to facilitate content search on Twitter, can be downloaded from the App Store or Google Play Store. With these latest updates, ...
Delhi based Localcircles.com has announced the launch of Localcircles.com, a local social network focusing on citizens of Delhi NCR. Membership to this free online platform is strictly invitation-based. While inaugurating the platform, Mrs. ...
On Thursday, Facebook announced that it has agreed to acquire the Atlas Advertiser Suite from Microsoft. The Atlas Advertiser Suite is a world-class media measurement platform, delivering billions of impressions every day. Through this acquisition, ...
According to a recent study "The evolution of Social Media among Western European SMBs", by IDC, 28.6% of Western European SMBs with between 20 and 499 employees currently deploy some form of social media for business purposes, and ...
On Wednesday,  Twitter announced the launch of Twitter Ads API. The Twitter blog stated,"We're always working on ways to make it easier to manage campaigns and get more value out of advertising with us. One important step is to enable ...