On Sunday, Twitter aired its first Twitter Commercial during a Nascar broadcast on Time Warner Inc's TNT cable network.
In a bid to attract major brands to its service, Twitter is promoting the wiespread use of hashtags - the keywords in a tweet preceded by the symbol (#) that denote a tweet's topic - and promoting hashtag pages as destinations where consumers can find information or supplemental content about products.
Using Nascar to demonstrate how hashtag pages could work, Twitter aired six different 15-second spots during Sunday's Pocono 400 race that introduced the "#NASCAR"  hashtag and directed viewers to the URL "twitter.com/#NASCAR." On the Nascar's hashtag page, Nascar fans could view content posted by drivers, their families and racing teams that supplemented the cable broadcast.
One commercial showed driver Brad Keselowski taking a photo from inside his race car with the tagline: "See what he sees" while another showed the view from the helmet cam of a pit technician. The 16-second clip features Keselowski seated in his car and taking a picture of the scene with his iPhone.
Omid Ashtari of Twitter sent a tweet informing the community to check out the social networking site's first commercial spot. On the Twitter blog he wrote that "throughout the weekend - but especially during the race - a combination of algorithms and curation will surface the most interesting Tweets to bring you closer to all of the action happening around the track, from the garage to the victory lane."
The ads, produced as part of a partnership between Twitter and Nascar, come as the six-year old micro-blogging service seeks to establish itself as a serious social media business. Twitter hashtag pages are expected to be like Facebook brand pages where companies can post products and announcements.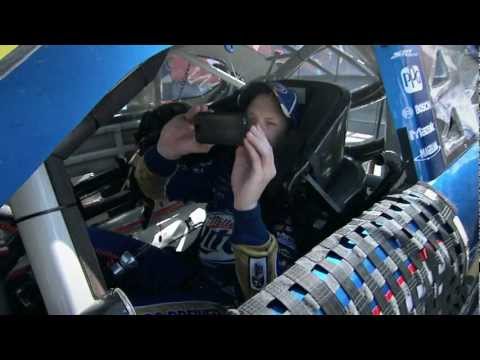 Pin It