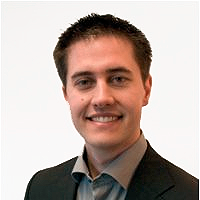 We spoke to  Rico Wyder, Enterprise Sales Director, APAC, Fiksu, Inc
Rico heads up the global expansion efforts in the Asia Pacific region for Fiksu, Inc., developer of the award-winning Fiksu for Mobile Apps Marketing Platform that combines advanced optimization technology with the world's largest mobile app media inventory. Rico's roots run deep in the mobile space as an entrepreneur and angel investor in mobile apps, m-commerce and mobile marketing ventures including Cassiber, Foodpanda, and tenCube (acquired by McAfee). Rico graduated from the University of St. Gallen in Switzerland and is based in Singapore.
WD:  What is Fiksu all about? Where is the HQ? What problem are you solving? Tell us some of the Interesting/Unique features of Fiksu?
Rico : With more than 1.4 million apps in the Apple and Android app stores, mobile app marketers face the enormous challenge of achieving discoverability, sustained user engagement and, ultimately, monetization. Successfully marketing your app requires more than mobile media buying and creative advertising. High-performance mobile app marketers must focus on targeting and acquiring loyal users – those who take a specific action, such as an in-app purchase or registration. It's these loyal users who become repeat customers and deliver real, ongoing ROI.
Headquartered in Boston, Massachusetts, Fiksu is a high-performance app marketing platform that delivers exceptional marketing performance. Leading brands such as Groupon, VH1, Barnes & Noble and Hearst Magazines, along with today's hottest game developers and deal sites, are using the Fiksu for Mobile Apps platform to confidently achieve high-performance marketing results for their mobile apps. Our platform uniquely delivers the industry's largest traffic reach for the highest install volume; optimized targeting of high-quality, loyal users; algorithm-based, real-time ad buying for the lowest possible cost-per-install; plus breakthrough visibility into app marketing performance.
Additionally, Fiksu's deep-seated knowledge of the ever-evolving mobile app ecosystem led to the launch of FreeMyApps™– the world's leading app discovery, engagement, and rewards platform for mobile app marketing.
WD:  What is the business model like?
Rico: Fiksu records more than 1 billion app launches per week and attributes them back to each traffic source and media spend through unmatched use of the widest range of marketing attribution technologies. Based on this, Fiksu's predictive algorithms optimize campaigns in real-time to the traffic sources and creatives that most cost effectively deliver the users who take the conversion actions a mobile marketer desires. Fiksu can optimize volume, rank, loyal user acquisition, organics or other variables. This way, mobile marketers can allocate their valuable ad dollars based on performance and acquire quality, loyal users in highest volumes at lowest costs.
WD:  How can app developers use/benefit from your platform for acquiring loyal customers?
Rico : Leveraging the Fiksu for Mobile App Marketing Platform, app developers can experience:
Centralized media buying from the world's largest mobile app media inventory.
Integrations with leading real-time bidding exchanges for the most targeted, efficient media buys.
Integrated attribution for marketing insights that are actionable immediately and continuously.
The most advanced, powerful optimization technology available for mobile app marketing.
The only actionable database of historical app marketing performance data, which enables more precise media targeting.
One comprehensive dashboard – which removes complexity from tracking and reporting.
WD:  Tell us the challenges you have faced globally, which are your major markets?
Rico : In July of this year, we secured $10 million in Series B funding, largely to accelerate our global growth efforts in Asia-Pacific (as well as the U.K.), which is fast becoming a hub for mobile app development and innovation, particularly for the flourishing gaming space.  We have an existing base of clients from Korea, Japan, and other APAC countries, and work closely with them to reach U.S. audiences.  However, one of the challenges we face is that app developers who can achieve good results in their own local app stores don't necessarily realize how much more competitive the U.S. app stores are. Once they do, the benefits of the Fiksu Platform become much clearer.
 WD: Any success stories on how Fiksu has made a difference to apps /brands/developers?
Rico: I encourage you to check out some of Fiksu's success stories here.
WD:  What are your plans for the India market? Are you looking at partners in India? Your growth plans if any?
Rico: The Fiksu Platform can work for app marketers in any geography, so we definitely hope to be adding more Indian partners in the near future. As described above, we have significant growth plans in the region, primarily focused on bringing Indian and Asian apps to U.S. app stores.
WD: Lastly any tips for the App developers on how to market their app and build loyal customers?
Rico: Fiksu has developed a series of educational materials outlining tips and best practices, which are simple to execute and can deliver profound results. I encourage you to check out these resources to learn more: Best Practices for Growing Your Mobile App Business; Top 5 Mobile App Marketing Mistakes And How to Avoid Them; How to Acquire Loyal App Users – Strategies to Grow In-app Purchases, Ad Revenue & Registrations; and Android App Marketing And Google Play – What You Need To Know.
Did you like this interview ? If you have questions for Rico, do put it on the comments section. You can connect with Rico on Linkedin.
Pin It