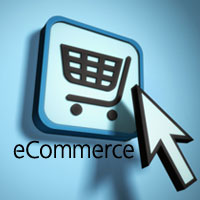 eCommerce in India has seen a tremendous  growth and more and more brands/entrepreneurs are getting into the eCommerce bandwagon. The biggest challenge to start up is cost and management of technology . Not everyone wants to or can get into managing a team or spend lot of money on developing a site from scratch. The hosted model is basically a managed services model, best for anyone who wants to get started very quickly in a very less budget (paid monthly or quarterly or yearly)  , who doesn't want to bother about technology operations, everything is managed by the platform provider. You can just focus on marketing and sales.
A hosted platform provides all  the features necessary for your online store, from Logistics support to integration of payment gateways and shipping modules at a much better cost. Specially for start-ups, who don't have a lot of cash to throw around.
Here is a growing list of eCommere platforms in India which supports Indian Payment gateways and Logistics.
If you know more hosted platforms which supports Indian Payment gateways , do put it on the comments section and I will be happy to update it.
If you are looking to set up a eCommerce store and don't know how to go about it ? which will be the best model ?
Get in touch with me
A list of eCommerce/Online Shopping sites in India can be found here
Pin It