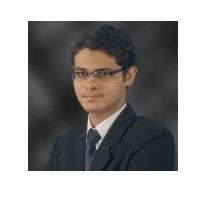 Zuhaib Khan, Co-founder Shopatplaces.com,  is a finance geek turned entrepreneur. He has worked in Investment banking and Private equity firms like JP Morgan, Mape Advisory and Casa Capital. An MBA grad from FMS, Delhi, he has a keen interest in photography and is trying to hone his 'shooting' skills. His loves in life include travel, food and Shopatplaces, not necessarily in this order.
WD: So Zuhaib tell us what is your site all about? What problem are you solving?
 Zuhaib: Shopatplaces delivers Authentic Products from Places Famous for them to the customer's doorstep. Hence, the tagline, 'Famous Products. Best Buys.'
We knew that Pashmina shawls of best quality originated only from Kashmir or that the best handcrafted Bandhej suits were from Jaipur. And they were in demand perpetually. The problem was of availability, quality assurance and authenticity verification, coupled with the fact that when these products were made available in other parts of the country, the good quality ones were exorbitantly priced. All because of the too many unnecessary levels in the supply chain.
We had our task cut out there and then. If we could deliver Authentic Products from Places Famous for them to our customer's doorstep, we will be certainly adding value as a retailer. As of now, Shopatplaces.com is in the Beta stage and we are already delivering our products across India.
WD: Tell us the story of how it started and the challenges you have faced?
 Zuhaib: The idea for Shopatplaces came to us in September 2011, while I was working in JP Morgan's London IB office while Sherfur was working in the Procurement department of Cadbury (now, Mondelēz International). We used to travel a lot while working for our respective organizations and every time we visited a new place, there were regular requests from our loved ones to 'get something unique from that place'.
And that is how Shopatplaces was born! A site which will provide unique, hard-to-get products from places famous for them to its customers. We believe we are re-imagining the way traders operated on the famed silk route once upon a time.
Setting up a robust vendor base and supply chain was our biggest challenge so we left our jobs and traveled across the country for 6 months. It was a great learning phase for us, being on the ground and meeting the people who actually create all this superb quality stuff. This was a new domain for us and similar was the case for many SMEs and artisans who had never entered into a legal vendor agreement, ever.
Learning their challenges has helped us in working together in a better manner. For instance, now we understand that an intricate piece of Chikan apparel from Lucknow can take up to 6 months to finish. So, sourcing copies of this kind of product when we get an order from the customer is not possible at all.
We continue to face new challenges everyday and each day is exciting at Shopatplaces. Ultimate aim is always the same, keeping our customers smiling.
WD: Who are the Founders and their backgrounds?
 Zuhaib: The founding team is comprised of two, Sherfur and myself, Zuhaib. Sherfur has worked in the Procurement and Supply Chain division of erstwhile Cadbury after getting his MBA from NITIE, Mumbai. I worked in various firms like JP Morgan, Mape Advisory and Casa Capital during my career in finance after finishing my MBA from FMS, Delhi. Both of us were classmates during our engineering days in Jamia, Delhi. We are Delhi boys and have traveled across the country for our work earlier and now for getting unique products for Shopatplaces.
On the personal front, Sherfur is a Chelsea fan and an Age Of Empires junkie while I love traveling and gorging on food from different places.
WD:  Why is your site so different when there are already ecommerce websites selling similar products?
 Zuhaib: We have been true to our Raison d'être of 'Shop At Places'. We have on our site only and only those products which are famous from a particular place. Be it Filigree jewelry from Orissa, Brass jewelry from Uttar Pradesh, Tussar silk stoles from Jharkhand, Chikankari apparel from Lucknow and so on and so forth. We make these hard to find products available to our customers and provide assurance of quality with a promise of best buy. Our idea of best buy is pretty simple, say, we have leather bags from Kanpur, we will sell them at a price which is lower than the retail price of those bags in Kanpur itself. If we beat those markets where these products are manufactured, we automatically beat retail markets in all other cities.
As far as we know, we are the first ones in India to execute this idea of 'Shop At Places'. If we talk about physical retail, then FabIndia is our close peer. Again, we are not into handcrafted products only.
 WD: What technology platform is your site built on? Is it in-house?
 Zuhaib: The IT team has developed the site using PHP on OpenCart. The entire UI has been developed in-house.
 WD: What initiatives are you planning in the next 2-3 years?
 Zuhaib: Our short term plan is to have authentic products from all states of India within the first 12 months of our launch. We also want to increase the number of categories we offer to our customers.
Our long term plan will be to provide internationally known products like Italian leather jackets or Indonesian batik print apparel to our users. In a few years, we hope to be the most trusted retailer in the minds of our customers.
WD: Which locations is it available ?
Zuhaib: We are already delivering orders across India and have been getting orders from both Metros and small cities. We hope to start delivering internationally soon.
 WD: What is your Marketing/Promotional approach?
Zuhaib: Initial traction has come from various social media platforms. However, being in the niche product categories as we are, our initial focus will be on Offline / On-ground marketing campaigns to reach out to our target segment. Once the initial response is captured and further refined, we shall be replicating the same message via online mass mediums as well.
In near future, you will increasingly find our presence at places where our target group is, be it offices, malls, exhibitions or on online platforms.
 WD: Did you raise any funding? If you want to raise funds do you want to be contacted by Investors ?
Zuhaib:  No, we have not raised any funds. We are bootstrapping this business from our own funds and will not go out in the market for fund raising till the time we need a significant infusion.
We are actively scouting for mentors though as we believe that advice of experienced mentors is worth much more than funds at disposal. Mentors' guidance can save us from committing many mistakes while making sure that we do not lose focus of the goal we want to achieve. We are open to being contacted by experienced industry veterans who can guide and mentor this young team.
WD: What is the overall plan going forward?
 Zuhaib: Our plan is to cover all India states within 12 months of our launch and start delivering internationally known products to our customers post that.  We plan to grow fast once we have a specific number of satisfied customers on the ground, as they will be our brand ambassadors.
WD:Your take on the current eCommerce scene in India ?
 Zuhaib: Many other experienced people are more qualified than us to answer this question. We believe that we are at the tipping point of e-commerce in India. The wave has not even started till now. Next 4-5 years will see a drastic change in the way Indians transact online and the categories from which they buy.
Did you like this interview ? If you have questions for Zuhaib, do put it on the comments section. You can connect with Zuhaib on Linkedin. He can also be reached at [email protected]

Pin It