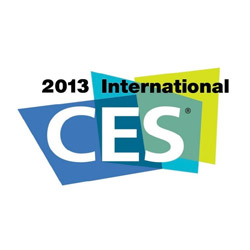 At the International CES 2013, Ford and General Motors announced concrete programs with SDKs and APIs that will open their designs to developers, inviting them to create software applications for future car models.  The programs free the automakers from having to keep pace with new technologies by tying the functionality of their cars' internal systems to advances in smartphones.
While Ford is betting on drivers bringing their own smartphones into the car and having apps run on the phone, GM is actually setting up a framework for running apps right in the car's built-in infotainment system.
Ford's app developer program, called Sync AppLink is easy to integrate into existing apps and drivers don't have to pay for yet another data plan.  For instance, in a demo of Ford's new integration with music service Rhapsody, users can wirelessly sync their phone with the car and listen to playlists they have already created by pressing the voice button on the steering wheel and saying "play playlist 1."
On the other hand, General Motor's framework is more deeply integrated with the car and doesn't necessitate a smartphone.
Pin It