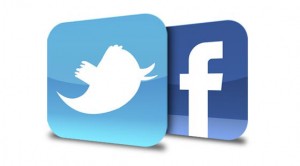 A new study from TBG Digital shows that Facebook's mobile ad click-through rate is four times higher than Twitter's mobile CTR. The new study at least provides a glimmer of hope for the company's mobile ad prospects and shows that its newsfeed engagement is working.
Twitter's engagement rate on Promoted Tweets is between 1 and 3 percent on desktop and is even higher on mobile.
Mobile growth has been troublesome for Facebook," says Sean Ludwig of Venture Beat, but this new study is very encouraging for Facebook.
According to other insightful tidbits of vital information gleaned from the report, Facebook's cost-per-thousand impressions (CPM) spiked by an impressive 58 percent between Q2 2011 and Q2 2012.
"Facebook's ads are generally working well enough that the company can keep charging more for them." Ludwig concludes. "Digging into the numbers, Germany had the largest CPM increase at 31 percent quarter over quarter, the U.S. had a 25 percent increase, Canada had a 21 percent increase, and the U.K. had a 7 percent increase."
Following is a chart to see the comparable CTR between the Facebook's desktop, desktop newsfeed, and mobile newsfeed products:

Via: Venture Beat
Pin It