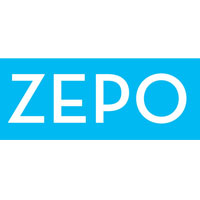 Nitin Purswani ,  Founder of India's newest eCommerce platform for small businesses Zepo.in, comes from a small business background. Just after his BCom, Nitin started a t-shirt business which involved manufacturing Marathi slogan t-shirts and supplying them to retailers & wholesalers in Pune, Nashik & Mumbai. Though this went well, it remained a small business. During the same time, Nitin also tried his hand at a web-startup called Bijness.in, which unfortunately failed, but taught him a lot of things. Zepo is his third attempt at entrepreneurship.
Wirelessduniya spoke to Nitin Purswani on Zepo as a platform and their future plans.
WD: What is Zepo.in all about? What problem are you solving?
 Nitin: In one simple line, Zepo is an ecommerce platform which helps small businesses and entrepreneurs open their online stores in 5 minutes and start selling online easily. But there is a lot more to Zepo, than just being an ecommerce platform!
When we started Zepo, we saw a set of problems that our target audience - retailers, small manufacturers, brands and first generation entrepreneurs - were facing. These problems were holding them back from leveraging ecommerce for their brands; and problems for which easy solutions weren't anywhere in sight.
So we went ahead and made the list of problems, and took them head-on one by one.
What Problem?

Status

How did Zepo solve it?

Opening & managing an online store is super complicated

R

Easiest user interface. If you can use Facebook, you can run an online store using Zepo.
Opening an online store costs a bomb

R

Better and affordable pricing plans. And providing value for every penny
The cheaper solutions built ugly stores

R

Launched awesome new themes and allowed basic customizationLaunch new themes every week
Payment Gateway A/C in India is a luxury. Very expensive.

R

Give Free PayTM PG at 3% TDR with Setup Fee and AMC waived offSaves upto 25k for our users
Opening a Payment Gateway A/C is a headache. Lots of paperwork.

Q

Sorry, couldn't do much about this due to RBI regulations regarding PGThough, working on the same
Giving not just limited, but complete control over the design of online stores

Coming Soon

Allow customization by giving them HTML and CSS access for their storesWe have delivered halfway by creating beautiful themes for our stores
Getting logistics in place is a major hassle

R

Associated with Blue Dart to provide logistics support for all our store owners
Costs for shipping and delivering are sky high

R

Driving quality traffic to the store is a task

Coming Soon

We are figuring out ways to help our store owners market their brands
WD: Tell us the story of how it started? And the challenges you have faced?
Niting: Before Zepo, we were a small t-shirt manufacturing firm. We know from our experience, the harassment small businesses face at the hands of web-developers, designers and payment gateway providers. We realize how painstakingly difficult and time consuming it can be to take a business online in India.
Though at that time, there were some e-commerce solutions. But the international ones were generic solutions and weren't customized to cater to the needs of Indian businesses. As far as the Indian solutions were concerned, they didn't deliver well in the 3 most essential areas – user experience and simplicity of platform, customer service and pricing. This scenario hasn't changed much since then.
And hence, we decided to take up these problems & solve them. So in June 2011, we approached The Morpheus, got incubated in their batch 6 and received a small funding of INR 5 lakhs. We put in some of our own money too. And then began our Journey. It took us 6 months to build the version 1.0 of this entire platform. In January, 2012 - we launched Zepo. Since then, there has been no looking back and what an exciting roller coaster ride it has been! We also raised a small seed round from One97 Mobility Fund.
You see, we have a different theory about ecommerce in India. You already have the poster boys of Indian ecommerce, Flipkart, Myntra and the likes. The Aggregators. Let's call it 'e-commerce as a Business'. It's the blood bath that you see on the top - the battle between the biggies, where the game is all about the last man standing.
We believe in a more sustainable and sensible use of e-commerce - ecommerce as a Channel - where retailers, small manufacturers and brands use ecommerce to solve real problems in their business. They use it just like another medium of taking orders, LIKE A TELEPHONE!
With Zepo, our dream is to see every small business in India using this wonderful medium beneficially.
When we started out, we had 3 big challenges to solve:
     Simplicity of the interface
     Building the entire eco-system
    Keeping it cost efficient
Fortunately, we have been very lucky to have a great team onboard - wonderful people kept joining us on our Journey, and today, we have a kick-ass team of 12 rockstars, that drive the company everyday. The mentors & investors have been equally supportive. What else would anyone need to create a real startup!  :-)
WD: Who are the Founders and their backgrounds?
Nitin: I am the sole founder. And I come from a commerce background. I don't understand code and I have neither written a line of code, ever. But I love creating tech products.
 WD: How is your site so different when there are already ecommerce platforms like Martjack & Buildabazaar selling similar products?
Nitin: Agreed that there are other ecommerce platforms, in India and abroad, who are doing the same thing. But our focus is on this BIG niche ignored by the biggies – small businesses, entrepreneurs and first generation start-ups in India. These are artists, designers and entrepreneurs born out of modest Indian roots. They don't have money to throw around but are doing amazing things with their limited resources. We aim to give this niche, a more specialized and effective solution than the generic ones – from integrated logistics solutions, integrated Indian payment gateways and pricing for the worth conscious Indian.
And it's more than just integrating a payment gateway and partnering with a logistics firm. Every little thing we do – right from creating designs, stores, dashboard, providing service – we do it keeping in mind the average Indian internet user. The simplicity of our user-interface is our biggest USP. One of our store owners actually lets her 4 yr old handle the Zepo online store for her! We are that simple.
In other words, we gave up the breadth of the market in order to make our offering more compelling for India. Someone like Shopify would have trouble following us down that path, as that would mean forking their codebase and attention. And for the likes of Martjack or Build-a-Bazaar – we beat them hands down on all the 3 essential factors - simplicity of platform, customer service and pricing.
If you'd like to checkout a feature-to-feature comparison with all our competitors, you can check it out here.
 WD: What technology platform is your site built on? Is it in-house?
Nitin: We have built our entire platform on JAVA. Yes, we have built it completely in-house. We have been working tirelessly from the last 18 months now, building this wonderful platform. And we still have a long way to go.
 WD: What initiatives are you planning in the next 2-3 years?
Nitin: All our plans - the short, the medium and the long term plans are towards solving one sole objective – simplify e-commerce for small businesses in India.
And the real game will begin when we'll have 10,000 small Indian enterprises carrying out their online businesses actively using Zepo. At that point, we'll have an unmatched leverage over Indian e-commerce. And we can continue to tune it to benefit the small businesses, for every vertical related to e-commerce – payment gateways, logistics, marketing, etc.
To be more specific, the initiatives planned in coming 2-3 years are:
-          Making the Zepo platform even better and more flexible
-          Launch the app marketplace to allow app developers to offer their product to store owners
-          Launch the Theme marketplace to allow the designer community to serve the store owners
-          Solving the next big problem for store owners – helping them get business to their online stores
WD: Which locations is it available?
Nitin: We are available to all brands and entrepreneurs in India who wish to go online.
 WD: What is your Marketing/Promotional approach?
Nitin: As a small startup, we completely depend upon our users for helping us spread the word. We do not have loads of VC cash to burn on ads & customer acquisitions. Our strategy is simple – build something remarkable that's worth being talked about. And yes, our success also depends upon you – the bloggers community.

We have gained this traction till date & got our early adopters of around 200 paid users without any PR, any advertisement or any spend towards digital marketing. It has purely been via word-of-mouth – which testifies the beauty of product & reliability of service.
WD: Did you raise any funding?
Nitin: Yes, we are backed by by The Morpheus and One97 Mobility fund.
WD: If you want to raise funds do you want to be contacted by Investors ?
Nitin: Though we aren't currently raising any funds, we are fine if any investor would want to catch-up with us
If you have any questions for Nitin, please post it on the comments section. You can also connect with Nitin on Linkedin.
Want to get interviewed by us ? write to us .
Pin It