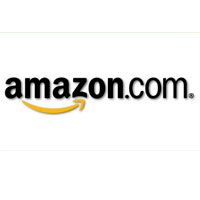 Amazon has announced the launch of a new In-App Purchasing service that enables developers to let customers use their Amazon accounts to purchase virtual goods and currencies from within Mac, PC and Web-based games. With this, Amazon now provides In-App Purchasing services for Mac, PC and Web, Android and Kindle Fire developers, enabling them to offer Amazon's millions of customers a convenient, trusted and secure buying experience. To get started developers can visit this link.
Benefits for developers with Amazon's new In-App Purchasing for Mac, PC and Web-based games include:
Customers can use any credit card, gift certificate or promotional credit associated with their current Amazon account to purchase in-app items—making it simple and low friction for customers to purchase content and leading to higher sales and increased conversion.
Developers automatically have access to Amazon's proven fraud detection technology, thereby reducing their exposure to fraud.
All transactions are supported by Amazon's world-class, top-rated Customer Service to provide customers with the very best purchasing experience.
To help developers with game discovery and marketing, in-app items will automatically be available on Amazon.com, and in-app purchases can show up on best seller lists, recommendations and merchandising campaigns, helping customers discover new games and items, while adding another point of engagement for existing players.
In-App Purchasing for Mac, PC and Web-based games is a part of a larger family of end-to-end services for game developers. From Amazon Web Services (AWS) building blocks like Amazon Elastic Compute Cloud (Amazon EC2), Amazon Simple Storage Service (Amazon S3), and Amazon Dynamo DB used for backend infrastructure, to services like Game Circle (which includes capabilities like Achievements, Leaderboards, Friends, and Whispersync for Games across devices) that enable developers to create more engaging gaming experiences, to services like A/B Testing and Game Connect (which lets developers marry the ease and security of shopping on Amazon with the convenience of having virtual goods delivered directly to customers' game accounts), to providing distribution to millions of Amazon customers via the Amazon Appstore for Android and the Digital Games Store on Amazon.com, Amazon provides the most complete platform for game developers.
Pin It