India with over 38 million Facebook users  ( data: Social Bakers) is expected to be the  number one market for Facebook in the coming years.  Currently it follows U.S.A with 155+ million users and Indonesia with 40+ million users. According ...
Tune in to f8 live at http://on.fb.me/qPzd0t today at 9:30 AM PT and 10.00 PM India Time to watch keynotes and hear exciting announcements throughout the day. Live Link : http://www.facebook.com/f8?sk=app_128953167177144#!/f8?sk=app_283743208319386 Watch ...
Facebook has launched a series of changes to the news feed which are designed to keep a user always up to date on important events in their friends' lives, irrespective of how often they visit the social networking site. Firstly the "Top ...
Facebook has planned to introduce Facebook Credits, an international payment method for developers, from July 1 2011 in 13 countries in Asia and Latin America. This includes India as well. Starting around July 1, we're adding alternative payment ...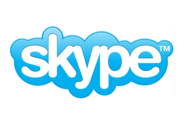 Facebook and Google Inc are separately considering either buying the company or forming a joint venture with Skype after the web video conferencing service delayed its initial public offering, two sources with direct knowledge of the discussions ...
Welcome to the new WirelessDuniya blog. Its been 6 years we have been blogging. Its time we gave the blog a face lift with fresh content and look and feel. Hope you guys will like it. Pin It