We are all aware how Facebook has been experimenting with many new features to simplify social networking for users and make it more appealing than it was. The latest is a re-designed version of its photos section. In this revamped version, ...
Following its IPO, Facebook launched Mobile Ads to enable advertisers to serve ads on mobile devices. A recent report by Adparlor shows that these ads are more successful in comparison to Facebook desktop ads. According to this report, Facebook ...
Popular social network Facebook has now 50 million users in India, which is far more than the 8 million users in 2010. According to Kirthiga Reddy, Director, Online Operations, Facebook India, a large number of users in India started accessing ...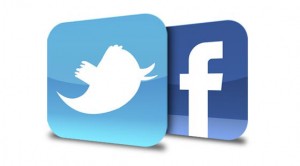 A new study from TBG Digital shows that Facebook's mobile ad click-through rate is four times higher than Twitter's mobile CTR. The new study at least provides a glimmer of hope for the company's mobile ad prospects and shows that its ...
Update: Facebook has pulled the feature and issued the following statement: "This wasn't a formal release – this was something that a few engineers were testing. With all tests, some get released as full products, others don't. Nothing ...
Facebook has announced that it will be phasing out its virtual payment method Facebook Credits starting in Q3. Now app and game delvelopers will be able to accept payments in local currency, i.e. US dollars, British pound, Japanese yen, etc. ...
Recently Facebook had launched its mobile ad solutions for advertisers. Advertisers now had the option to buy sponsored stories specifically for mobile devices. However, there were a lot of speculations and doubts regarding the performance of ...
Around one-third of the Facebook users in India access it from their mobile phones - according to recent data revealed by Facebook. It also reveals that about 30 percent of new Facebook users register for the service on their mobile phones. ...
The latest in a string of acquisitions by Facebook in the recent months is Face.com, the world's largest face recognition platform.  According to reports, Facebook has acquired Face.com for a deal worth around $60 million in cash and stock. Facebook ...
This is exactly what we have been waiting for and finally facebook launches the wordpress plugin. Facebook for WordPress plugin and allow bloggers and administrators of WordPress-based sites to cross-publish content to WordPress, their own Facebook ...