Mobile advertising and mobile media Company Novosol has recently launched a new MoCricket Facebook Access and a Website - www.web.mocricket.com for all types of mobile users irrespective of their phone models. With this, Airtel users will ...
On Thursday, popular social media network Facebook reported that it reached the 1 billion active monthly users mark last month, and is up by 45 million users since June. It reached the 1 billion milestone on September 14 at 12:45 pm  Pacific ...
According to a new UK research, one in nine Facebook users spend at least 8 hours a day on the social networking site. The research by a UK based e-commerce website examined the social media habits of 18-25 year olds in Britain and found that ...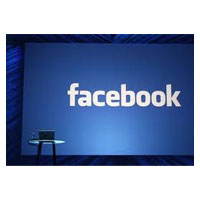 Facebook just published very interesting stats in the form of an infographic explaining the advantages, statistics and power of advertising on its very own network powered by 955 million users. Facebook is betting big time over ad revenue streams ...
Kevin Rose sits down with Kevin Systrom, founder of the popular social photo sharing app, Instagram. They chat about Kevin's growing up with computers, his time spent at Stanford, and landing an internship at a startup destined to be worth ...
In this age of Social Media, when almost everyone is on Social Networking sites like Facebook, Twitter, Linkedin, Pinterest etc. we often wonder about the user demographics. A recent study conducted by Pingdom, on the demographics of Social ...
I am very excited to announce Social Media Examiner's newest online summit Facebook Success Summit 2012.   You can get in on the 50%-off sale if you act now.   This is an online conference designed to help your business quickly implement ...
According to a recent report by ComScore on the top online sites and activities in India , internet users in India spend more time on the social networking site Facebook than on Google or any other medium. The study found that, every 4th minute ...
Facebook check-ins are a powerful mechanism for businesses to deliver discounts to loyal customers, yet few businesses—and fewer customers—have realized it. How does it work? Facial recognition cameras are installed at local businesses. ...
Reliance Communications has brought together Facebook and Twitter for an online Social Media Campaign for its new Reliance 3G Tab. Under this campaign, Reliance is conducting an online treasure hunt - a five day activity spanning across ...