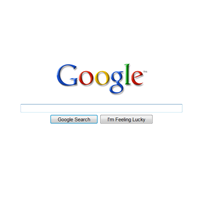 Initiative aimed to further boost the adoption of online shopping in India.
In an effort to boost the online shopping adoption in India, all leading eCommerce players & Google India have come together to bring the concept of Cyber Monday to India - titled 'Great Online Shopping Festival' slated for 12th December 2012 www.gosf.in. With over 137 million Internet users in the country, India is witnessing a significant growth in the online activity and this is for the first time, an Industry wide initiative of this scale is being attempted to offer users all across the country an incentive to gain from unbeatable deals& discounts that they can find on the web on a single day. The festival will see participation from over 50 partners including leading eCommerce, local & classified, online travel sites and BFSI industry offering their best deals to customers all across India for 24 hours.
The initiative is aimed at encouraging shoppers to adopt online shopping with a focus to reach out to first time online buyers. The participating companies will also offer special deals for the first time buyers on their websites. The festival will offer them an opportunity to shop for Jewelry, Shoes, Apparel, Travel packages, books, kids wear, gadgets, watches, computer accessories, health & fitness equipment, home decor products, great deals on real estate and many more.
Speaking about the launch of the initiative, Rajan Anandan, Managing Director & VP sales & Operations Google India said, "We're very excited to partner with all the leading eCommerce players in the Industry to bring the Great Online Shopping Festival. The online shopping industry is estimated to be already over a 1.5 $ billion and with this initiative we want to reach out and promote online shopping to the first time buyers. The Industry has done a lot to promote eCommerce adoption in India and we're partnering with them to provide the users an easy access to all the deals and we look forward to great response from buyers all across India."
Apart from lining up great deals, buyers will also be able to enjoy free shipping across India and learn more about online shopping, various methods of payments and how safe and convenient it is to shop online.
Speaking about the initiative, IndiatimesShopping,COO, Subhanker Sarker, said, "This is a very exciting time for eCommerce players in India and this event highlights the potential of online commerce in our country. The shopping festival will be a gala event
Google India & leading eCommerce companies in India come together to bring Cyber Monday to India - titled 'Great Online Shopping Festival' on 12-12-12
Pin It