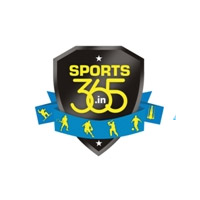 We spoke to Vishal Gupta CEO and Chandra Sekhar COO of Sports365 on how Sports365 is making a mark in the eCommerce space focusing on the Sports industry.
WD: What is your site all about? What problem are you solving?
VG&CS
Live Sports365 E-Retail Pvt. Ltd  is India's first professionally managed, comprehensive sports solutions provider to both individuals and institutions. Our portal, www.sports365.in, is an online sports shop offering 8,000+ sports goods and fitness equipment covering 90+ international and national sports brands. From badminton racquets, cricket bats, walking shoes and sports apparel we deal in a variety of products. In short, Sports365 is your one stop shop for sport equipment online. In addition to the online portal, as a part of our B2B business, we work extensively with corporates, schools and colleges, sports clubs and academies, residential properties, and hotels to offer turn-key solutions pertaining to sports infrastructure and merchandise.
We believe that the mindset towards sports is changing as our country is witnessing a "sports revolution". Although we are heading towards this "sports revolution" there are still some challenges. Firstly, limited buying advice makes it difficult for customers to purchase the right product. To help customers making better buying decisions we have a Live Chat option and also have comprehensive buying guides for various products. As there are many technical aspects to sports goods customers require proper advice on the same to make the best buying decisions.
Secondly, access quality sports products end within the limits of metro cities, for customers outside this sphere it is a challenge to shop for good sports goods. Thirdly, affordability is another impediment that customers today face. Since there are availability and supply constraints sports equipment is being sold at steep prices. In order to address this problem we work with our brand partners to source products at better prices and ensure operational efficiencies which consequently get translated into better, more affordable prices.
WD: Tell us the story of how it started and the challenges you have faced?
VG&CS : The concept of Sports365 was born from our "unrelenting passion for sports". We hit upon this idea during one of our regular badminton games. e-Commerce was an interesting and upcoming space for a new venture and we thought why not Sports? What followed was a three month long process of internal discussions and debates, sounding off the ideas with experts and friends and some amount of business planning. The outcome was a unanimous "go ahead" and then we started the boot strapping process.
We did face some challenges while setting up. Since sports is a very niche segment there was very limited industry specific information available in structured form and so we had to work on getting sufficient information on the same. The second big challenge was to develop the relevant assortment of the products to be sold online and establishing the requisite tie-ups with the manufactures, importers, distributors etc. We also insisted on having only those people who were passionate about sports on our team and it took us some time to bring in the people with right skill sets.
Tying up with sporting and fitness personalities like Yuvraj Singh, Dipika Pallikal , Pankaj Advani and Lara Dutta also took a considerable amount of time and effort.
Who are the Founders and their backgrounds?
VG&CS: Sports365 is the coming together of management professionals with a passion for sports and accomplished sporting icons. The leadership team comprises of Vishal Gupta, Sekhar Reddy and Mahesh Bhupathi.
Vishal is a seasoned professional and entrepreneur, with productive stints in reputed organizations like Larsen &Toubro, Sasken and Telsima. He has also promoted successful start-ups such as Sloka Technologies and Maverick Wireless in the past.
Sekhar is a management graduate from IIM Lucknow. He has spent years at marquee firms like P&G and McKinsey & Co., working on Channel Management, Marketing, Supply Chain, Operations, Corporate Strategy, and M&A etc.
One of India's finest tennis players, Mahesh Bhupathi needs no introduction. Mahesh Bhupathi is our director and plays a prominent role in a number of aspects of the business like vendor relations, customer engagement etc.
Why is your site so different when there are already ecommerce websites selling similar products?
VG&CS Right from the inception, we wanted to position www.sports365.in as "sports company run by the sports experts for sports lovers". This philosophy sets us apart from the other players in this space.
Apart from this our online store is very category specific. This makes it easier for customers to find the products they want without having to browse through too many pages. We house an enviable range of 8000 products across 90 brands. Next we have a Live Chat feature which enables customers to connect with out experts in case they need advice about sporting equipment. This ensures informed buying decisions from the customer's side. Lastly, our offline business element wherein we work with corporates, educational institutions, academies and clubs etc for their sports and fitness infrastructure and equipment needs sets us apart from other players in this field.
What technology platform is your site built on? Is it in-house?
VG&CS Our portal, www.sports365.in, is built on the Martjack platform (offered by Reasoning) which is one of the most popular and robust e-Commerce platforms in the market. This is managed completely by the platform vendor and we avail the services under the 'software as service' model.
Which locations is it available?
VG&CS We offer shipping services to over 6 lakh plus postal codes in the country. We have partnered with several reputed companies like Blue Dart, FedEx, Aramex and First Flight to make this happen. We also offer a range of payment options like cash on delivery, net banking, credit cards and debit cards.
What is your Marketing/Promotional approach?
VG&CS Our marketing approach is holistic in nature and a healthy combination of digital marketing, offline marketing, social media marketing, mail campaigns, PR and celebrity based promotions. The objective is to create brand awareness, develop a community of sports enthusiast, facilitate direct discovery and create brand re-call.
Our digital marketing initiatives are focused largely on SEO and a highly focused paid search. We have a wonderful community of sports enthusiasts through our social media properties on facebook , twitter  and blog .
With sports icons like Mahesh Bhupathi, Yuvraj Singh, Lara Dutta, Pankaj Advani and Dipika Pallikal onboard, we have tremendous ammunition to run sports focused celebrity based promotion campaign. Recently our director Mahesh Bhupathi was interviewed by NDTV and he also spoke about his involvement with Sports365, this was a very good promotional activity for us.
We reach out to the celebrity fan bases and our institutional customers to build awareness about our site.
Did you raise any funding? If you want to raise funds do you want to be contacted by Investors ?
Currently, we are seed funded. We are already in active discussions with key financial investors to raise series A capital.
What is the overall plan going forward?
Going forward we have a few specific goals in mind. From the B2C perspective we believe that in a few years time we will become a dominant player in the e-Commerce sector. In the B2B aspect we aim to acquire 1000 institution customers in the next 2 years. We also want to create credible business property around customer engagement. Lastly, we are excited about bringing in a whole new range of international products and give our customers the ultimate sports shopping experience.
—————————————-
More about Vishal and Chandra
An MS from BITS Pilani, Vishal is a seasoned professional and entrepreneur, with productive stints in reputed organizations like Larsen &Toubro, Sasken and Telsima. He has also promoted successful start-ups such as Sloka Technologies and Maverick Wireless in the past. As CEO of Sports365, Vishal leads the overall business and brings expertise in technology, institutional sales, business development & Corporate Strategy. Vishal believes that sports are a true character builder and loves to play and watch badminton, cricket and football.
A management graduate from IIM Lucknow, Sekhar has spent years at marquee firms like P&G and McKinsey & Co., working on mundane things like Channel Management, Marketing, Supply Chain, Operations, Corporate Strategy, M&A etc before deciding to follow his heart.As COO of Sports365, Sekhar leads the functions of Category Management, Marketing & Operations. Sekhar is an avid tennis and badminton player and passionate about contributing to the sports fraternity in the country.
Pin It