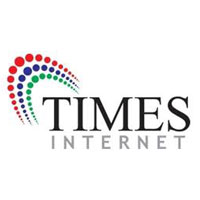 Times Internet (TIL) has entered into a strategic partnership with Gawker Media (Gawker), America's largest independently owned & operated online media company that has eight websites with over 40 million UV's worldwide. Through this partnership, Times Internet will manage and drive local Indian destinations for Gizmodo.com and Lifehacker.com, Gawker Media's leading technology sites.
As a part of this collaboration, Times Internet will have exclusive rights to the Brand; monetization, content, syndication and sub-licensing of Gizmodo.com and Lifehacker.com within India. TIL intends to use The Times Group's multimedia resources to help develop and evangelize the brand locally.
Commenting on the partnership, Satyan Gajwani, CEO, Times Internet said, "Gizmodo and Lifehacker have been two of my favorite sites for a long time, so it's exciting to be their partner in India. They have fantastic, relevant content for a younger generation that's increasingly interested in technology. We are partnering with one of the world's strongest digital media companies, and we can't wait to increase their prominence in India."
Gizmodo.com, a site focused on gadgets and tech culture, is Gawker's most popular site, registering 9 million unique visitors and 100 million page views every month. About one-third of its traffic is international. Lifehacker.com is an 8-year-old popular weblog with thousands of posts related to technology, personal productivity, software, tips, and technology lifestyle. The two sites already have a wide user base and are getting good traction in India.
Pin It