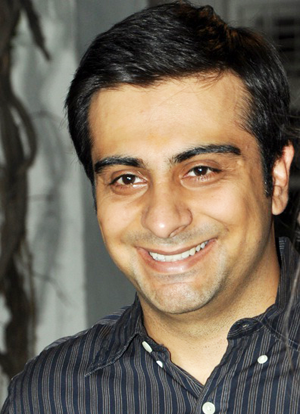 WirelessDuniya caught up with Vivek Pahwa, Founder & Director, Accentium Web Pvt Ltd on their new venture iShopper.com, its a comparison shopping site.
A brief about Vivek:
Vivek Pahwa founded Accentium which runs a network of content sites, most notable ones include StudyNation.com and Sitagita.com. Accentium also runs a niche matrimonial site, SecondShaadi.com, for second marriages. Mr. Vivek Pahwa also founded Gaadi.com which was sold to MIH India in 2011 (and at that time was the second largest auto portal in India in terms of revenue), and DesiMartini.com which was sold to HT Media in 2007. StudyNation.com is currently India's largest education related site in terms of traffic.Vivek Pahwa also won the Businessweek Online Asia's best young entrepreneur award in 2008.
What is iShopper all about? What problem are you solving?
iShopper.com is a comparison shopping site with a twist. While most comparison shopping sites would focus only on the price aspect of things, we focus on discoverability, decision making and pricing. For example, in the case of home products, we are helping the user discover all the products available out there for sale, by providing intuitive search with smart filters - i.e. the user can search by brand, price, color, material etc across various sites - this is not available anywhere else - this is the discoverability part. For decision making, for example in our mobile prices section - we let the user compare various phones, read reviews written by us and others, look at pictures for the phone, apart from the price comparison as well.
In our mobiles section, a user can also search for example, samsung mobile prices in india - and then filter by android samsung phones prices, then touchscreen android samsung phone prices - all in one place. This gives the user a one stop place to not only select a phone, but also find the best price. This is what sets iShopper.com apart - and in the coming months, we expect this to translate into more visitors. We also have a coupon section - where the latest and best coupons provided by online stores are available for users to see and use. So you see, we are trying to be a holistic player.
What are the challenges you have faced ?
Challenges include getting feeds from e-commerce sites - many still don't provide feeds - meaning we have to crawl them for prices. I think in the future this will change, but for now this adds to the work. Also, mapping products that we have with the right product on each site is a big task as well.  Keeping our database updated and current is also a challenge.
What technology platform is your site built on? Is it in-house?
All the development has been done in-house. The site is built on LAMP, i.e. it has been coded on PHP, uses a MySQL database and runs on a linux server. In addition, advanced scraping technologies have been written to fetch up to date prices on various products from different websites.
What initiatives are you planning in the next 2-3 years?
The idea is to expand into more categories available for online shopping in India. This would include the big categories such as apparel, but also smaller categories such as eye-wear. The idea is to be the starting point for the search for online shopping in India. Also, we would like to expand our prices to more stores, including more niche and long tail stores. We would also like to include offline prices at some point, however the main aim is to provide all online available prices. The other aim to add more depth to existing categories - we want to add tools and content to enable users to not only find the best prices but also select a product from various choices - hence we want to have in-depth reviews, comparisons, suggestion tools, latest trends etc. We also plan to start a discussion forum / Q&A  section and a buy-sell platform where users can trade products across categories.
Which locations is it available ?
It is available online. It is meant for the Indian audience.
What is your Marketing/Promotional approach?
We do a little bit of online banner advertising but that's more for branding. We believe in the power of Google search in the long term. We make sure our site is craw able and well optimized to receive the maximum traffic from organic search. Beyond this, we try to have the best content online for our verticals - this helps with word of mouth marketing as well. Social media is another very important channel where we try to engage our users.
Did you raise any funding? If you want to raise funds do you want to be contacted by Investors ?
Not yet. We want to gain significant traction, and then decide whether to raise money. We are always happy to talk to investors.
What is the overall plan going forward?
Within Accentium, we run a network of sites, including a movie and entertainment sites, MoviePlus.com, a free online classified ads site, Wohho.com, a women content site, SitaGita.com and a multi-vertical site, Taaza.com - The aim is to grow these vertical sites to their biggest potentials and be one of the leading online media publishers in the country.
If you have any comments/questions/feedbacks for Vivek please put it on the comments box below .
Pin It