A recent report by ABI Research reveals that the GPS-enabled health and fitness market continues to grow strongly with application downloads expected to break the 100m mark in 2012 .Revenues currently remain low as companies move to a freemium ...
In a bid to expand its location services business, Nokia Oyj has agreed to give OracleBSE 0.38 % Corp's customers access to its mapping products. Though the financial details of the deal were not disclosed, Nokia said Oracle users would ...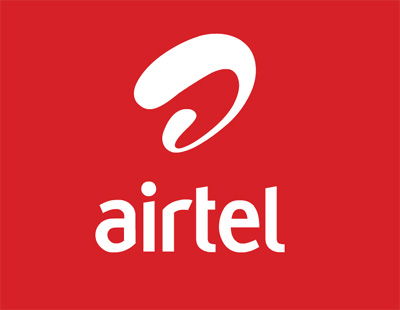 India's top Telecom Operator Airtel has launched a navigation application - SmartDrive - that enables users to view their location on a map and plan the route from one place to another. "SmartDrive is assisted by a voice ...
According to a recent report by ABI research, the indoor location and application market is expected to reach over $2.5 billion by 2017. With retailers launching nationwide implementations , this market is now entering a new phase of growth. Patrick ...
Tata Docomo recently launched a unique Real time Traffic SMS alert service for its prepaid & postpaid subscribers in Benguluru (Bangalore – Karnataka circle). Tata Docomo subscribers can avail this amazing service by opting from a range ...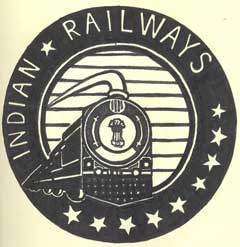 Courtesy a partnership between the Indian Railways and IIT Kanpur, mobile users can now track the exact location of a train on mobile. Availing this new service - the real time train running information system is quite simple.  A mobile ...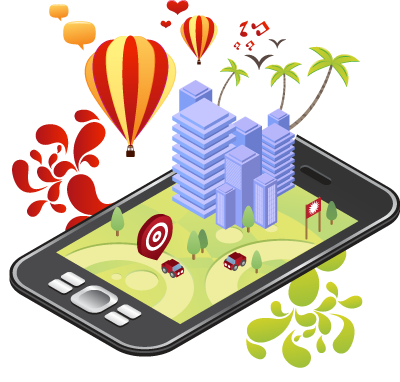 India, being a well-known hub for wireless communications, is also known to have the second largest wireless network subscriber base in the world. A mobile network presents both opportunities and risks. Opportunities are good in all terms but ...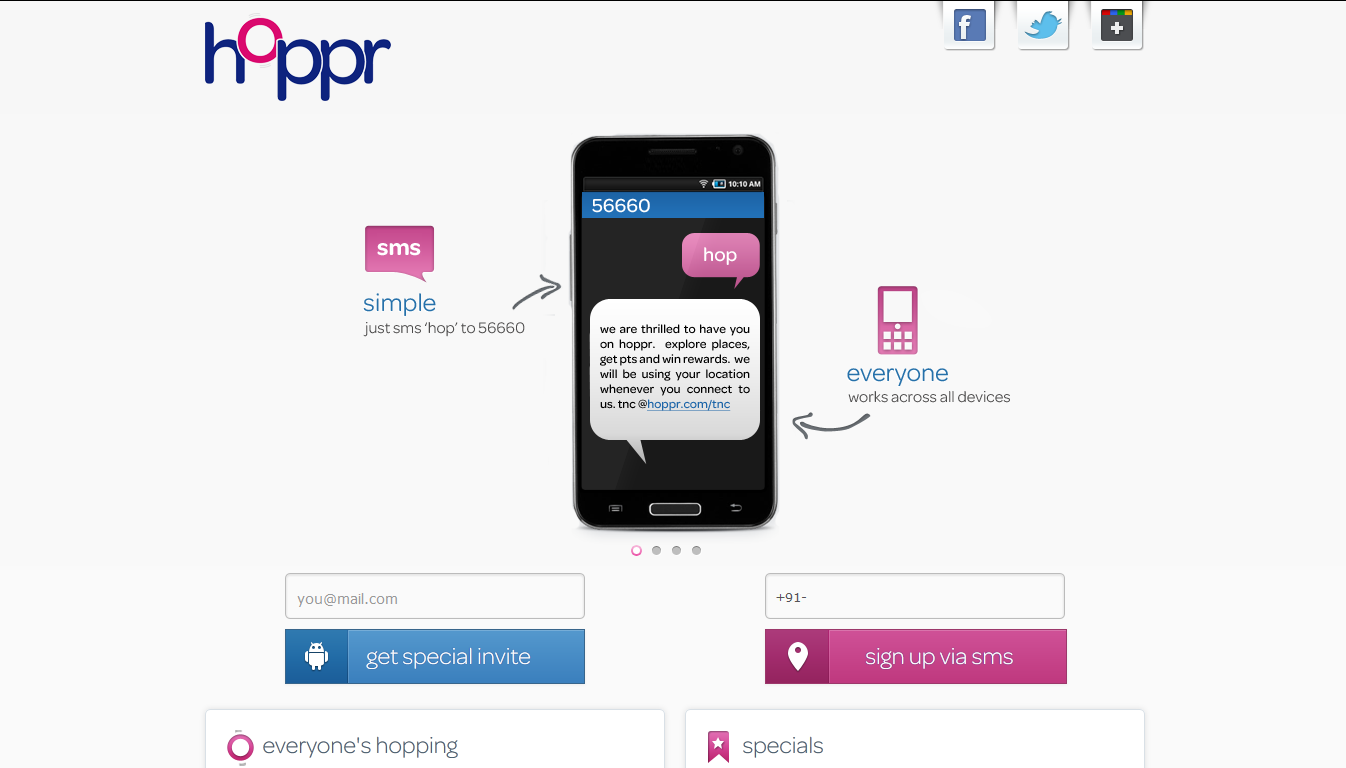 BSB (Bharti Softbank) has partnered with Y2CF Digital Media Pvt. Ltd. ("Y2CF") to launch the world's only mobile device-agnostic location based service 'Hoppr'. It is a location based check-in service that works across all ...
Interview with Mr. Sidharth Gupta: CEO Getit Infoservices Pvt. Ltd WirelessDuniya caught up with Mr. Sidharth Gupta (CEO Getit Infoservices Pvt. Ltd.) who gave us an interesting insight into Getit's multiplatform marketplace ...

Leveraging its Mobile Framework, developed for Supply Chain Industry, RACHNA Technology, has launched a mobile app for Om Logistics Ltd. - "OM Logistics Mobile". Using this app, Om Logistics's customers will be able ...