Recently Social game developer Playdemic announced the launch of their latest game Eye Spy! on the App Store for iPhone and iPod touch. Eye Spy! asks players to use the iPhone and iPod touch's camera and Facebook connections to create a completely ...
A new Social Discovery App named Sparks has been launched. Sparks is a 'local social' network that helps you to maximize your awareness of who is around you and what they're talking about. Sparks makes it easy for you to share your thoughts ...
After the introduction of "Secret Boards", popular online Pinboard Pinterest recently launched business pages.  This feature enables users to create business pages. Announcing this, the Pinterest blog stated,"Thousands of ...
I met David Urmann at a recently concluded start-up meet in Delhi and found him and his entrepreneurial journey in India quite exciting. David is the founder of a very interesting Social Travel start up in India called Touristlink . A Small ...
Get our daily news/posts delivered to your mailbox. Don't miss out on our posts. Subscribing is very easy. Simply click the Subscribe  link below and put your email ID and you are ready to receive the mails everyday. You can also follow ...
On Thursday, Pinterest  introduced the 'secret boards' feature for its users. This test feature will enable users to create three secret boards. Users who already have 3 secret boards, but wish to make a new one will need to delete ...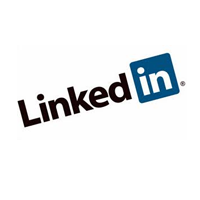 Linkedin's user base has reached 5.8 million members in the Arab world of which 1.1 million in UAE alone. Also and a regional growth of 123% against 43% worldwide. Which means that business social networking is important as consumer social ...
Linkedin's member base has reached 187 million members, according to their latest earning report (see report below). The Professional Social Network has grown at a rate of 1nywhere between 10 to 15 million users per quarter throught 2012. Linkedin ...
In this age of Social media, almost every brand - be it a small business or a renowned brand, has a social media presence.  These small and big brands invest a lot in terms of time and money to build their online communities- whether ...
Dear Readers, Its been an amazing  journey for us, and without your support we would not have been able to reach so far. We have so much to tell you. Keep connected with us, share with your friends and family : Like us on Facebook Follow us ...